Maxwell Rc10-10 1200W Anchor Winch (Incl. Switchgear Package)
Package price includes switchgear (except foot switch/s).
Low profile, takes 10mm DIN 766 short link chain spliced to 16mm three or eight strand rope, sold seperately.
See http://www.maxwellmarine.com/gen_which_winch.php?selection for winch selection guide.
Dual direction solenoid pack, circuit breaker and Up/down remote control toggle switch included.
Maxwell's RC series windlasses proudly follow in the highly successful footsteps of the Freedom, Liberty and HRC fully automatic rope/chain anchor winches. RC10 and RC8 are available in both capstan and low profile versions. RC6 is available in low profile version only. This option listed is for low profile only without capstan.
The combined stainless steel and chromed bronze RC10 Series windlasses are Maxwell's upper mid-range additions to the highly successful new RC Series Windlass Range.
Maxwell's revolutionary new chainwheel:
Maxwell once again leads the market in innovative thinking with the introduction of their latest Wave Design™ chainwheel. This patented rope/chain wheel incorporates two unique design concepts that greatly improve the handling and control of the rope/chain spliced rode. The outer ribs of the chainwheel are angled slightly forward ensuring that the rope and the chain are smoothly guided in the wheel during anchor retrieval.
As the rope pulls into the wheel, the opposite facing inner ribs grip the rope in an undulating manner, securing the rope more firmly in a 'wave pattern' action that is far superior to the traditional 'jam cleat' manner of holding the rope compared to all other products on the market. Not only does this Wave Design™ hold the rope more securely, it is also kinder on the rope resulting in increased longevity of your anchor rode.
The Wave Design™ Chainwheel is fitted to all RC Series windlasses, designed for anchor rodes with any marine grade chain, G4, BBB, Proof Coil and Metric.
FEATURES:
The combined stainless steel and chromed bronze RC10 fully automatic windlass series is designed to effortlessly retrieve and deploy 8mm (5/16") and 10mm (3/8") short link chain and 14mm and 16mm (5/8") three strand or 8-brait (plait) rope.
A sleek, Low Profile version and a fluted stainless steel capstan drum version, are available.
Simple two piece installation saves time and money and allows easy retrofitting without disassembly of the windlass. Unique spacer tube design allows installation through virtually any deck thickness and the multiple mounting positions and self aligning gearbox ensure optimal location of gearbox and motor in virtually all installation situations.
Full disassembly capability of the topworks utilising only the handle provided and an Allen key.
The RC10 is manufactured from marine-g rade 316 stainless steel and chromed bronze for long term durability. The heavy duty stainless steel pressure arm, coupled with the unique rope/chain gypsy, is designed to effectively grasp the splice between rope and chain, giving the RC10 an unparalleled level of performance.
In combination with a heavy duty, large wire diameter, stainless steel pre-loaded spring, the pressure arm pivots on a trouble free bearing, thereby exerting maximum control pressure on the rode and splice.
The RC10 works just as effectively with all chain rodes for those who desire a Low Profile, elegantly styled windlass on their foredeck.
Huge, through deck hawse pipe throat ensures easy entry of the rope/chain rode into and out of the anchor locker.
Cone type clutch/brake mechanism permits manual, Free Fall anchoring.
Sealed oil bath and marine-grade hard anodised, alloy gearbox provides maximum output via a precision worm and worm wheel.
3 year limted warranty. See the Smart Crew for details.
SPECIFICATIONS:
Model: RC10-10 (10mm 3/8")
Maximum Pull: 850kg/1870lbs
Static Hold: 1500kg/3300lbs
Chain Short Link: 10mm ( 3/8")
Rope Size (3 strand or 8 plait): 16mm (5/8")
Chain Speed (Normal Working Load): 24m/min (79ft/min)
Rope Speed (Normal Working Load): 20m/min (65ft/min)
Power Supply (DC): 12 or 24v
Motor Power: 1200W
Net Weight DC Low Profile Version: 20kg / 44lbs
Included as Standard: Emergency crank/clutch release handle, motor & gear box.
Optional Extras:
AutoAnchor™ Equipment
Compact Remote
Foot Switches
Chain Stopper
Chain Snubber
STANDARD EQUIPMENT REQUIRED FOR DUAL DIRECTION CONTROL:
Up/down remote control panel (currently included in special deal)
Circuit breaker/isolator panel (circuit breaker currently included in special deal)
Dual direction solenoid pack (currently included in special deal)
Emergency 'free fall' activation lever.
WINDLASS AND CAPSTAN SELECTION CHART- (see images)
This chart serves as a basic guide to assist in selecting the appropriate anchor winch system for your boat. Please note: Size, displacement and type of vessel, as well as anchoring conditions, must be taken into consideration when selecting an anchor winch. Vessels of heavy displacement and/or high windage will require larger windlasses. All systems assume the use of a chain stopper, chain snubber or mooring cleat to remove the load when setting or breaking the anchor loose. The maximum pulling capacity of the windlass should not be less than three times the total weight of the ground tackle. Should you require any assistance or information, please do not hesitate to contact the Smart Crew.
NOTES:
* All Maxwell windlasses are RODE counter ready with sensor hole drilled and magnet fitted.
*The use of shortlink chain is essential.
*LIGHT DISPLACEMENT - Refers to a vessel which is relatively light in weight compared to its overall length.
*HEAVY DISPLACEMENT - Refers to a vessel which is relatively heavy in weight compared to its overall length.
*The chart refers to anchor windlass selection only. When selecting a stern capstan for the same boat, Maxwell uses one size smaller drive, or down to a minimum of 50% of the pull rating of the windlass ( unless specified otherwise.)
Important: Maxwell windlasses must be used in conjunction with a chain stopper and/or alternative snubbing device to take the load off the windlass while laying at anchor. The chain stopper and alternative snubbing system should also be used to secure the anchor in the fully raised position while under way.
Smart VIP Price Promise
Our prices are very Smart at Smart Marine! Our Smart VIP Membership and committment to great deals makes sure of that, but if you find a lower price, tell us- we will match it!*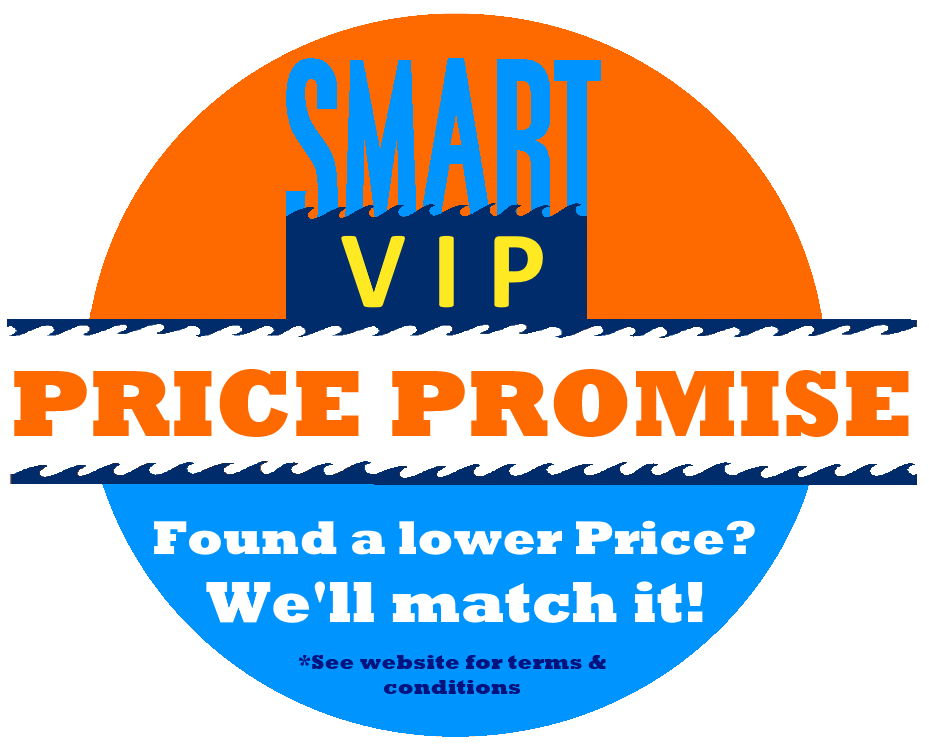 Price Promise Terms & Conditions
Excludes limited time specials, clearances, non-stocked products, overseas websites, price comparison websites and eBay/TradeMe.
Applies to identical products, in stock in NZ with pricing valid at time of price match request, with evidence supplied.
Excluded Products: clearance, run-out, distress, damaged/soiled, parallel imported, non-stocks, trade quotes, commercial quantities, credit account holders, insurance claims, services, typos, overseas websites, price comparison websites, auction websites.
Free product, offers, sales and promotions cannot be redeemed with price matches.
The price match applies to the total cost to buy including shipping, taxes and fees.
Short term finance may not be available with some price matched purchases. Please enquire.
Write Review
Rc10-10 1200W Anchor Winch (Incl. Switchgear Package) Reviews
There are not yet any reviews on this product.