Quicksilver 4 Stroke Outboard Oil- 3.78L (10W-30)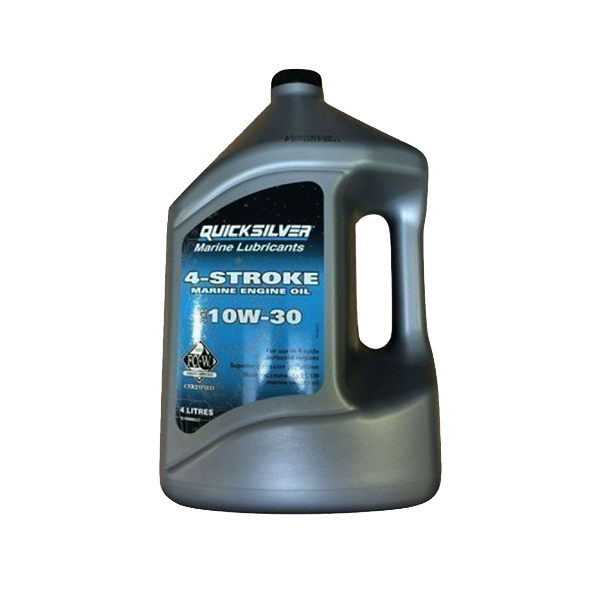 Quicksilver 10W-30 FCW 4-Stroke Marine Engine Oil.
Approved for use in all 4 stroke outboard engines, all brands except Verado.
Flagship engine and corrosion protection - industry leading strength and viscosity retention. Exceeds all Marine Industry 4 stroke rerquirements requirements including FC-W and FC-W Catalyst compatible.
Outperforms automotive oils in marine applications because of its specialised additive package designed for marine engines. Recommended for use in all horsepower non- supercharged four-stroke outboards. Exceeds All manufacturers' warranty requirements and recommendations for use of an FCW 10W30 oil.
Features:
Provide outstanding wear and corrosion protection which help extend engine life
Minimise performance.robbing carbon deposits
Maintain peak engine performance and reliability
Reduce oil consumption
Superior corrosion protection
Size: 946ml