Ocean Angler Handbrake Drogue Sea Anchor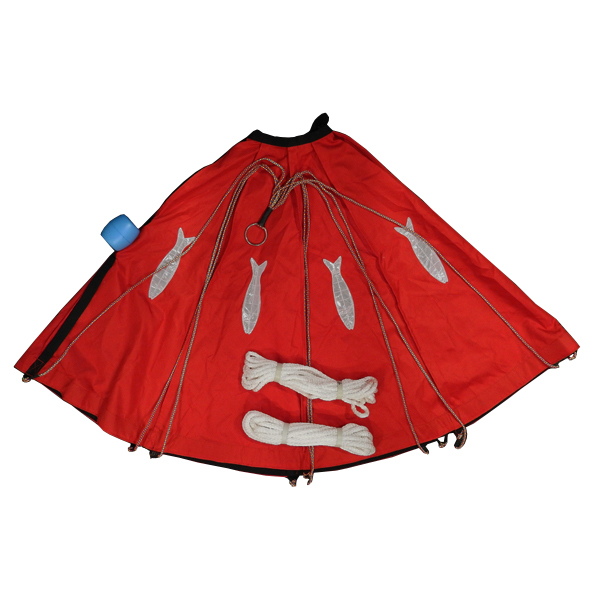 Ocean Anglers fishing chute has huge stopping power with a number of features!
This is a high quality product aimed at fisherman looking for a quality drift fishing chute with huge stopping power and more stopping power than funnel types.
New Improvements: Float moved to top of anchor (less tangles), Lines bound by load ring (less tangles), rope whipped at the stainless steel o-ring to aid very few tangles, no rubber liner on fabric, reflective fish in fabric to act as a teaser.
Features:
Parachute style drouge
Reflective baitfish flash down deep to draw in fish
Chute lines provide stretch to help reduce chute collapse
Colour coordianted lines for easier differentiation
High strength canvas
High-vis colour
Float to stop chute from spinning
Storage bag included
Dampner included
Sizes:
5ft - 4.5 - 6m
7ft - 6 - 10m
12ft - 9 - 15m