Force Folding Wheels For Inflatable Boats / Dinghies (Pair)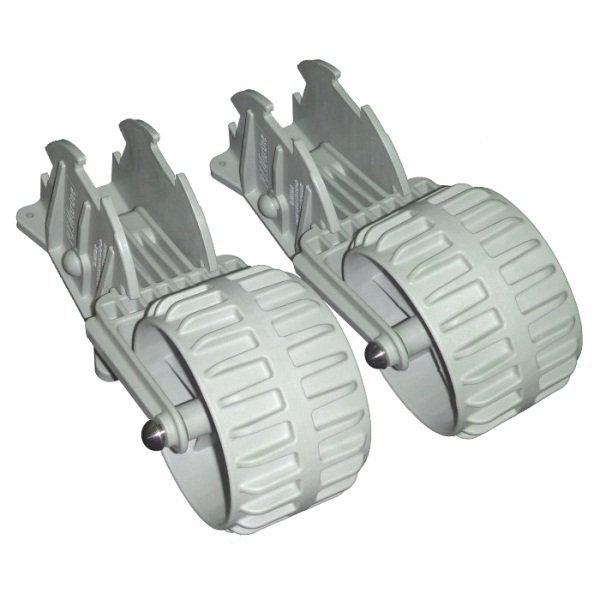 Easily get your boat to the water, even by yourself!
The best way to move your portable tender with only 3 easy steps from sea to land and from land to sea.
No more carrying! Easily roll your boat to the water and the wheels will just fold up and away when you get there!
Super sturdy stainless steel axle.

Stainless steel fittings.
Easy installation.
Maintenance free.

3 position wheel locking by heavy duty spring.

Anti-corroding lightweight material, (smart grey colour).

Dimensions:

Wheel diameter: 140mm
Overall length (wheel down position): 300mm
Length wheel extends below housing (wheel down position): 160mm
Wheel width including axle: 120mm
Wheel width excluding axle: 85mm
Length wheel extends from transom (wheel down position): 150mm
Base of housing: 100mm by 140mm
Screw spacing on base plate: 132mm by 81mm
BOLTS for attachment are included in the package: 8 x 2.5" bolts, washers & nyloc nuts.
Detailed instructions make installation a breeze!