Gme Abl012 White Folding Deck Mount For Aerials/Antennas- Am Fm/Vhf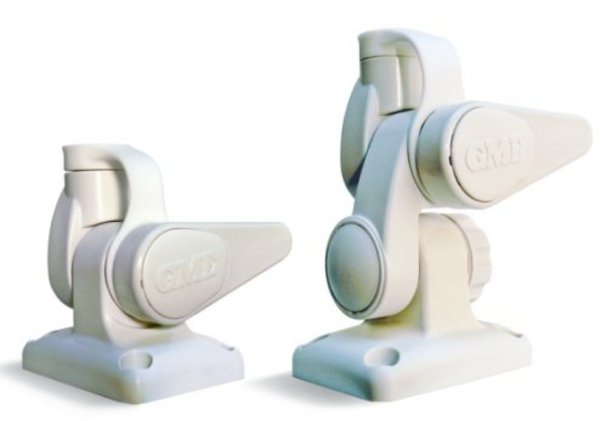 Multipurpose mounting base suits all VHF and broadcast models.
Colour coded whip/base inserts for easy Identification.
The size and flexibility of the base enables assembly in either a single or double swivel mode allowing a trouble free installation in even the most challenging situations.
Splash proof cap is provided for connector protection when the whip is removedCap is always on base so cannot lose it. Versatile strong base, can be used as double or single swivel.