Aquavalve Deck Filler Key/Fuel & Water Spanner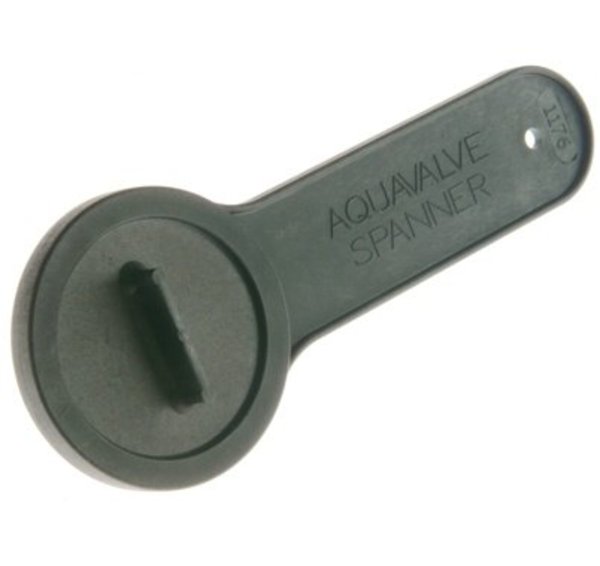 Ideal special purpose Spanner for fuel and water deck fittings.
Designed to maximise mechanical advantage while removing deck fittings while minimising damage the drive slots as can occur when using a screwdriver.
Features :
* Moulded in super tough Grivory
* Reversable with two fitting sizes to cover the popular deck fittings on the market.