Spot X Diving New Zealand Book- Your Guide To Diving In New Zealand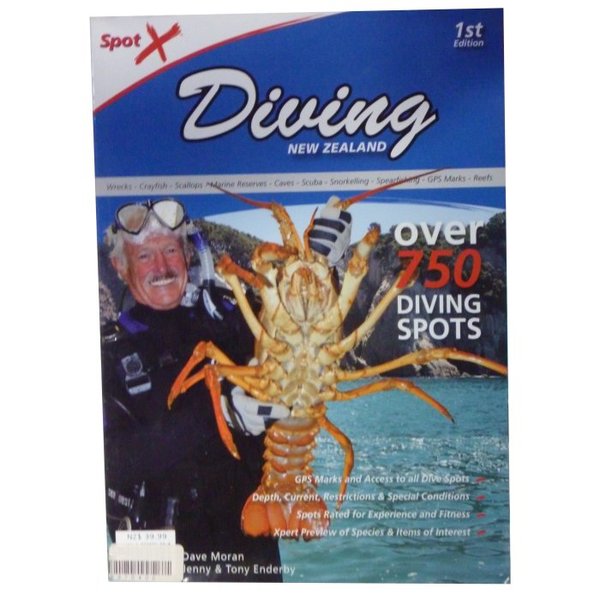 Shows GPS marks and access for all dive spots plus much more!
This book will be a `must have' for every serious diver!
Show GPS spots and access like Spot X's successful 'NZ Hunting Guide', shows full details that the spot offers; type of dive, degree of difficulty, species (scallops, crays etc...), depth, current, restrictions, special conditions plus any other relevant details relating to the safety and enjoyment of the dive site.