Force Alloy Rise And Fall Auxillary Outboard Bracket To 15Hp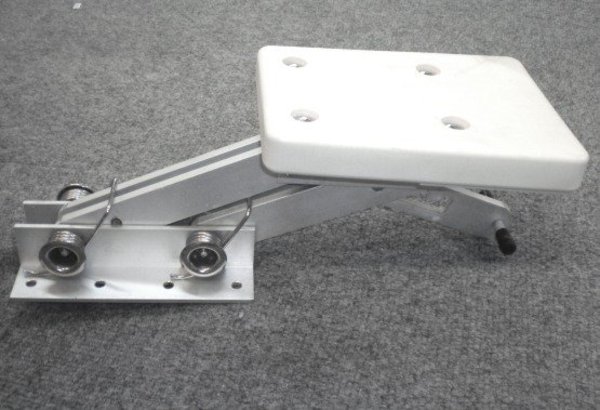 Transom Mount, Anodised Alloy.

Sturdy anodised alloy construction, with stainless steel fasteners. Moulded white plastic motor plate. Multi fit (4 position) height adjustment for the motor leg.
Bracket face dimensions:
38mm thick, 190mm at widest point, 170 mm wide at most narrow point, 260mm high.
Mounting plate:
133mm wide overall, 222mm high. Holes 9mm wide.