Norski Polyester Resin Mould Release Wax 500Ml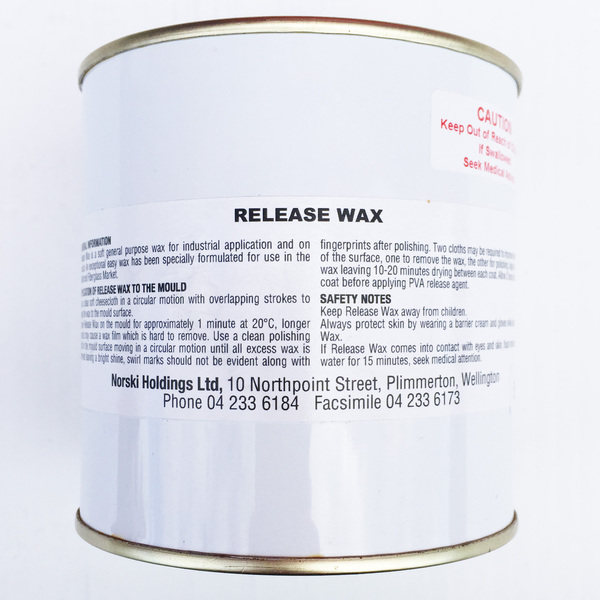 General purpose waxed resin, for the use with fiberglass matting and gun stock.

Mixing Ratio: 1-2% by volume with MEKP Catalyst.
A general purpose orthophthalic resin for repair work and hand laid fibreglass laminations.

AREAS OF USE

Repairs to guttering. roofs, cars, caravans, boats, showers and endless other applications.

PROPERTIES (at 20°C)

Colour- Blue. Changes colour to green when catalyst added,
Toxicity: toxic - see precautions.
Finish: Satin.
Coverage: One litre of catalysed resin will wet out one sq meter of 450g chopped strand matt.
(250 ml for one sq. meter of fibreglass cloth).
Drying Time: Refer curing table later in this document.
Recoating: Up to 7 days at 20 °C.
Pot Life: Refer curing table later in this document.
Mixing Ratio: 1-2% hardener by volume.
Thinning: Can only be thinned with Norski Polyester Thinners - nothing else.
Weight per Litre: 1. 0kg
Volume Solids: N/A
Flash Point: 30 °C (closed cup)
Clean Up: Norski Cleaning Fluid/Acetone.