A3 Ss Low Profile Solar Vent For Boats & Motorhomes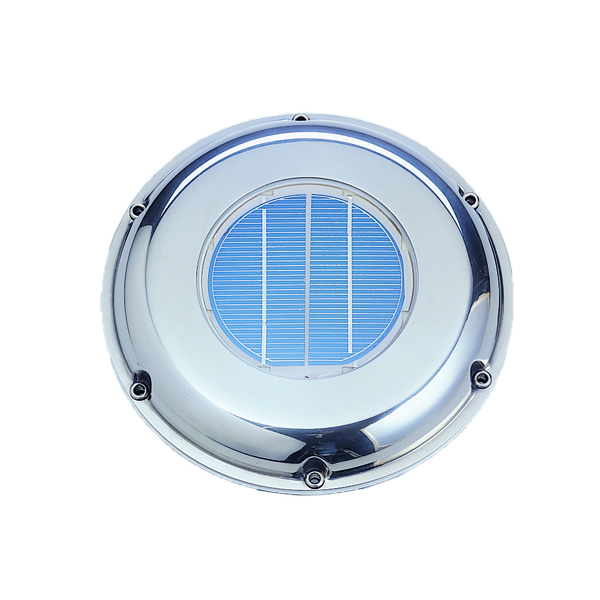 Water resistant and runs very quiet during operation. Two blades (exhaust and intake) are provided with each vent. It is constructed with marine grade stainless steel cover and comes complete with rubber deck seal and stainless steel screws. No wiring is required during installation.
This vent has an outside OA diameter of 216.8mm and a high of 71.2mm. A very simple way to ventilate boats, caravans. Moves 900 cu feet per hour or 25 cubic metres per hour.
Features:
Stainless Steel Finish
Low Profile Attractive Design
No wiring required
Low profile - only 34mm above deck
CE & ROHS compliant
Good ventilation prevents mould & mildew growth in the winter. Keep things cool below on hot summer nights
Ideal for ventilating:
Caravans
RV Motor Homes
Trucks
Vans
Boats
Green Houses
Stables
Dimensions:
Overall (D) 216.8mm
External (H) 34mm
Internal (H) 30mm
Ventilator cutout diameter: 4-3/4" (120mm)

Internal Fan (D) 120mm