Lewmar Pro Series 700 Anchor Winch Boats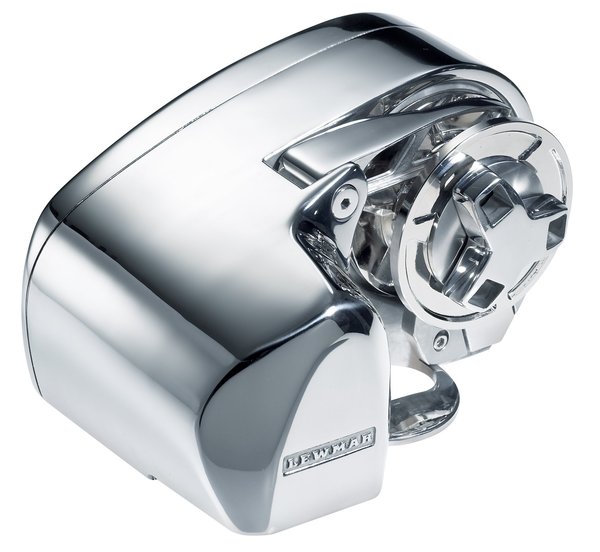 The Lewmar Pro Series 700 anchor winch- 316 Stainless steel, Convenient above deck installation, no capstan.
Package price includes switchgear (except foot switch/s).
Use 10mm tinned cable rated AWG/B&S 8 for lengths up to 7m. Our code #115960 (red) #115961 (blk)
Use 16mm tinned cable rated AWG/B&S 6 for lengths up to 16m. Twin Core. Our code #58428 (red/blk)
The new pro series windlass from lewmar are the professionals choice.The pro series have a 100% 316 grade stainless steel housing making the unit extremely durable.The winch is power up and down and is controlled at a flick of a switch from the helm station,Making anchoring a breeze.The unit is easy to install and comes supplied with switch gear.The pro 700 has a pull power of 700lb.Manual freefall. Powerful motor providing fast line speed.
Manual recovery operation-all you need is a common 1/2"(12mm) socket wrench.
Strong 100% 316 Stainless steel, including control arm and stripper.
Maximum pulling power: 700lbs (320Kg) for the 700 and 1000lbs (454Kg) for the 1000.

5-year warranty.1 year motor and seals
Chain: 7mm DIN 766
Rope: 12mm nylon
Typical power Watts: 500w
Typical Max Pull: 320kg (700lb)
Max line speed/minute: 32mtr (105 feet)
Working load: 79 (175lb)
Normal current draw: 35amp
Typical line speed/minute: 27mtr (88ft)
Weight: 8.5kg
Circuit breaker: 50 amp
Dimensions: 25cm long x 18cm wide x 14cm high.