Ocean X Anchor Kit - 4S Danforth/50M X 6Mm Rope/2M Chain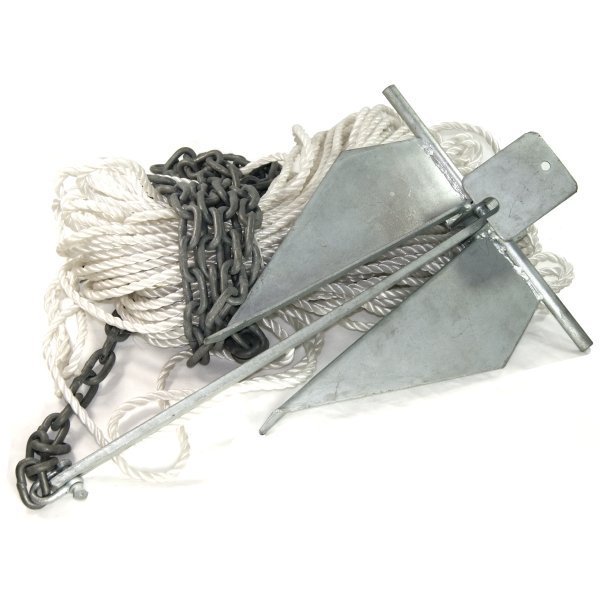 Suggested boat length 3 mtr.
Sand anchor kit ready to go. Uses 'Silver' polyethylene/PE rope which is a very strong floating rope with great UV resistance. Its is also soft on hands & flexible so it can be spliced & knotted easily. One end of the rope is pre-spliced.
Anchor weighs approximately 4lbs/1.8 kg.
8mm chain.