Ocean X Tinnie Mover: Galvanised Dinghy Wheels For Tinnies (Pair)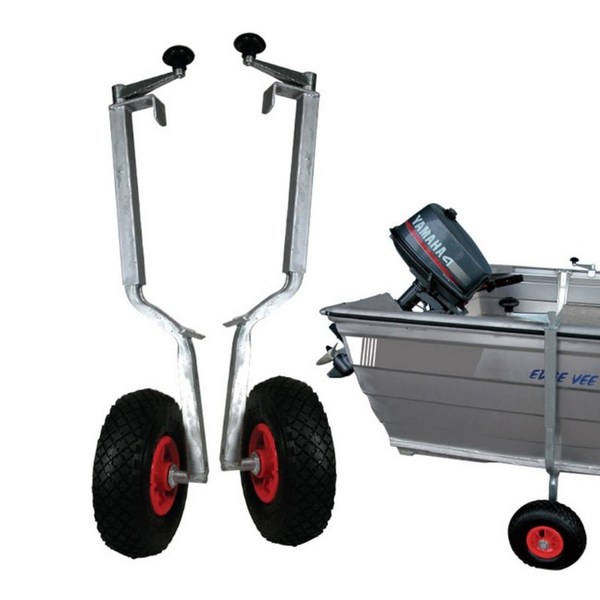 Tinnie mover that clamps around gunwale and chine on a tinnie.
Clamp winds up or down to suit hull height, securely locking on when required. Two used, one on each side of the boat towards the rear so as to balance the load. Easy to install and seconds to remove. Sold as pairs. Galvanised steel frame with pneumatic tyre on plastic rim.
Hull height mm: 365-590
Tyre size mm: 260 x 85
SMART PACKAGING FOR SHIPPING: Boxed: Actual weight 8.5kg, 100x32x34cm=0.109m3.