Ocean X Book Rules Of The Road At Sea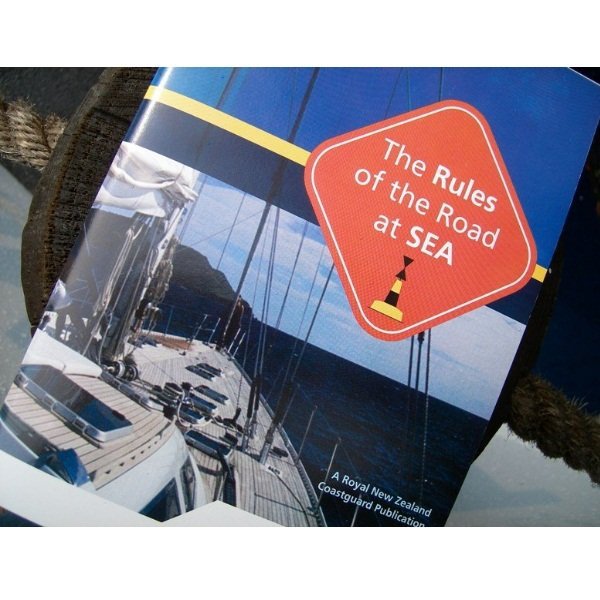 Published by The Maritime Safety Authority of New Zealand.

Pbk, 150mm x 210mm, 40 pages, full colour.
This booklet is a very comprehensive summary of basic seamanship and boat safety to the standard of New Zealand Day Skipper. It would probably serve as a Day Skipper text-book, especially if the programme is a tutored course rather than private study.
The outstanding feature for most people is that it is free of charge from the MSA; copies can be picked up in many chandlers shops - a course tutor should certainly be able to get his hands on free copies.