Boaties Original Boaties Baking Pan Non-Stick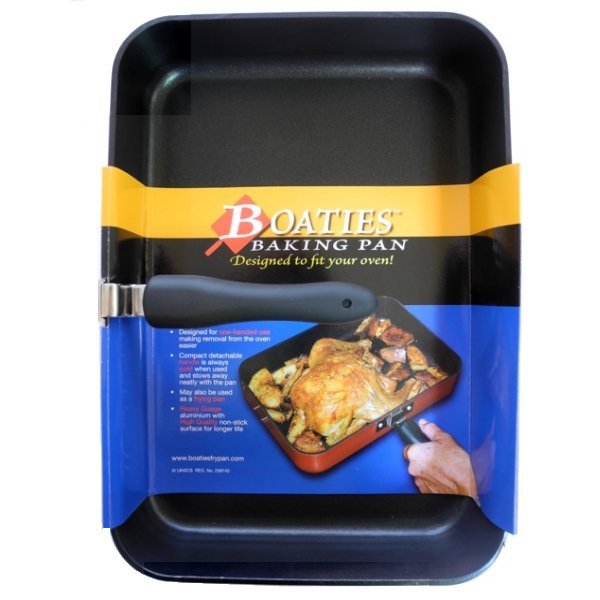 Especially designed for marine ovens, stoves & bbqs- removable handle!
Why is the Boaties Fry Pan so special?
Pan Measurements 31x21x6cm
the same approximate cooking surface as a 255mm round frypan
Heavy 4mm pan thickness
provides an even heat transfer and keeps the temperature stable
High Quality non-stick surface
ensures a longer pan life
Compact Ovenproof Handle (Removable)
easy to grip and high enough to clear a fiddle rail
Silicon Handles so the whole pan can go in the oven
Great for RV's and camping also!