Ocean X Hauraki Gulf Boating Atlas- Hard Cover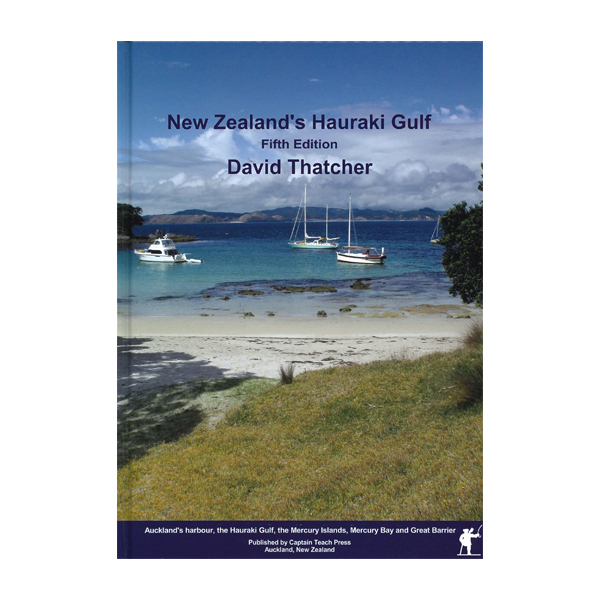 Full of essential information for cruising the Hauraki Gulf. This 5th edition of the New Zealand Hauraki gulf features many new photographs and features extensive details of anchorages, marinas, offshore facilities, waypoints, recreational opportunities, marine mammals and general cruising information for yachties and boaties.
This entirely new edition has a hard cover with sewn binding to preserve the lie-flat advantage of the earlier, spiral-bound editions. It is in full colour, fully indexed and with 232 pages including considerable addition to content. Size 297 mm x 210 mm.
The Atlas includes Great Barrier Island, The Mercury Islands, Mercury Bay and Whitianga, with many large scale plans of anchorages and marinas not previously used in the first and second editions. Amongst these are plans of anchorages on the east coast of Great Barrier Island not available as official LINZ charts and not included in some other guides. It is also up-to-date with the latest navigation rules for Auckland and elsewhere that came into force in April 2007, and the revised buoyage for the Rangitoto Channel - the main entrance to Auckland Harbour.
In presentation and content it is a guide produced to the highest international standards. In addition to its function as a guide it would make an excellent gift for someone connected with New Zealand's most popular boating area.
Chapters are formulated by region and cover the following:
Introduction - Radio Information, Weather Forcasts, Distress & Urgency, Using the Guide, Index of regions.
Region A. Auckland and Waitemata Harbour.
Region B. Auckland to Whangaparoa Peninsula, including Tiritiri Matangi Island.
Region C. Waiheke and Adjacent Islands.
Region D. Mahurangi Coast to Omaha Bay and Kawau Island.
Region E. Coromandel Peninsula, Mercury islands and Whitianga.
Region F. Great Barrier island, including Hauturu (Little Barrier Island) and the Mokohinau Islands.