Ocean X Anchor Rope Pack Nylon Spliced - 16Mm X 100M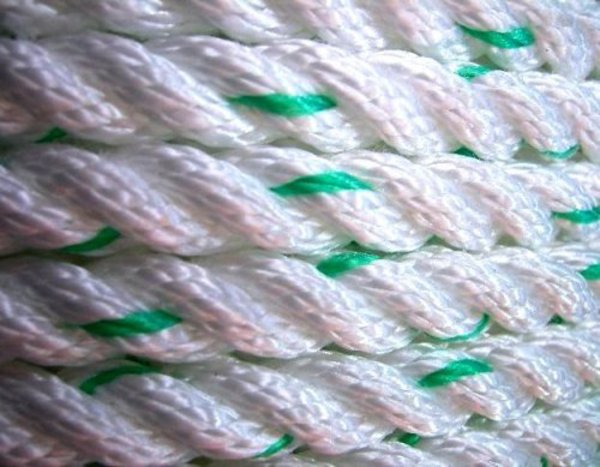 Excellent breaking strain & shock absorbtion.
Breaking Load: 2800kgs
Nylon rope is a three strand rope that has excellent breaking strain with great shock absorption and stretches 40 + % before breaking. Nylon is made from high tenacity nylon filaments with a green tracer added as international approved identification for nylon. Nylon has been uv stabilised to meet our extreme uv conditions. Nylon also sinks in water making it a great choice for anchor rope. Made to exceed the Australian Standard 1504/1983.
Applications; Very popular as anchor warps in pleasure boats. Also popular in many applications where high breaking strain with high stretch characters would be an advantage. Caution; Because of the high stretch properties, Nylon should be avoided as a tow rope. (sling shot).