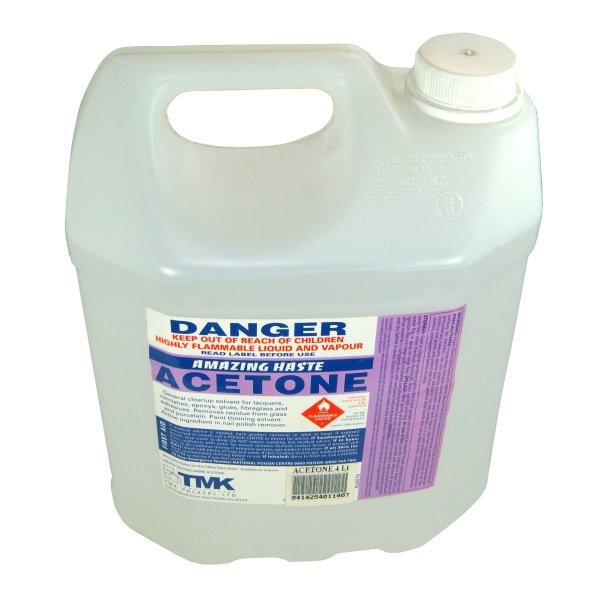 Acetone is primarily used for cleaning fiberglass tools and work areas where resins, gelcoats or epoxies have been used.
It is also affective in dissolving two-part epoxies and superglue before hardening and can be used sparingly to thin specific products.
Acetone is used as a component in some paints and varnishes and is also useful in the cleaning and preparation of various surfaces before the application of resins, fibreglass cloths and gelcoats and is a highly affective cleaner of metal prior to painting.
***Danerous goods. Shipping appplies to North Island only. See the Smart Crew for shipping to the South Island. Cannot be shipped out of New Zealand.***