Linz Nz 531 Hydrographic Marine Chart- Great Barrier Island To Mercury Bay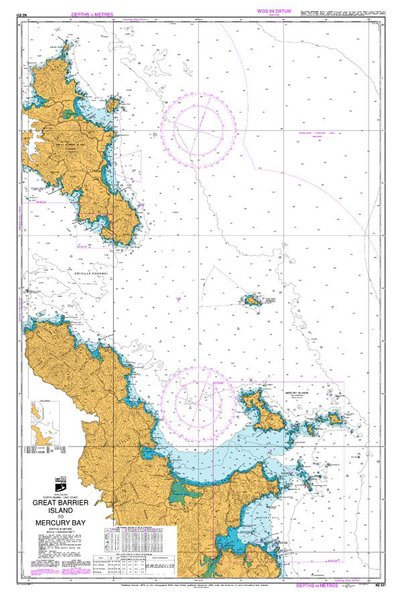 Includes a waterproof zip-lock wallet.
Scale: 1:100000. New Zealand Chart. 28x36cm when folded in wallet..
Charts created by LINZ Hydrographic Services, (Land Information New Zealand), the authoritative provider of New Zealand Hydrographic Services and the main source of LINZ Hydrographic information for mariners.
The majority of New Zealand charts now show depths and heights in metres. Mariners should ensure that the charts and publications onboard their vessels are adequate for the voyage and are up to date according to this catalogue and Notices to Mariners. Visit the LINZ website for up to date Notices to Mariners.
Sample Picture Sourced from Land Information New Zealand data. Crown Copyright Reserved. NOT TO BE USED FOR NAVIGATION.