Ocean X Cast Ss 38Mm Deck Filler W/Key- Gas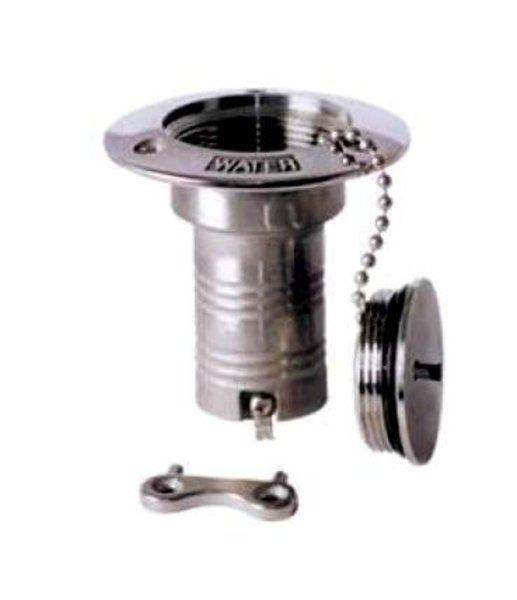 Flush mounted, investment cast, 316 stainless steel deck filler.
Features coarse thread for less chance of cross threading, rubber 'O' ring seal, cap retaining wire and finger key for ease of opening. Colour coded international symbol identification to meet CE requirements.
Suits a 38mm hose size (2")
Flange diameter:76mm
Protrusion: 9mm
Intrusion: 76mm
Mount screws: 5 c/s

**PLEASE NOTE-the pictured item says water as an example, but the supplied item will be fuel as ordered.