Ocean X Polyester Bungee Dock/Mooring Line - 12Mmx5m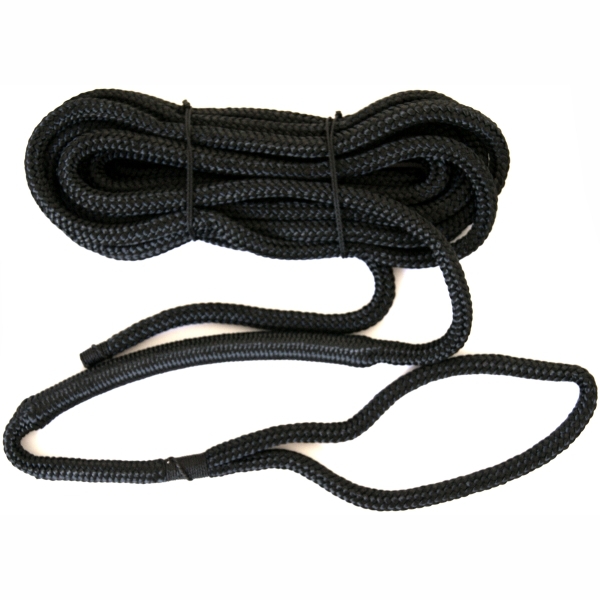 Breaking strength 2300kg, stainless steel thimble then a loop at other end, bungy section to reduce shock & jarring when moored.
Rope size 12mm x 8m. Stretch 200mm. Suits boats 6 to 10m.
THE ORIGINAL! WORLD'S FIRST PATENTED SHOCK-LINE AND STILL THE WORLD'S MOST ADVANCED DOCK LINE!
Specifications:
Double 16/8 - Braid Polyester Rope, made of high tenacity multifilament yarns, with rubber filament core-inlay to act as shock absorber, professionally hand-spliced 30cm eye on one side, other end heat-sealed. Colours spun-dyed.
Features:
* highest possible shock-free comfort
* maximal protection and security for material on/in boat and for dock-installations
* high tensile strength
* extremely flexible
* excellent UV resistance
* resistant to acids, oil, fuel, moisture, rot
Swiss rope technology.
Recommended Shock-Line diameter :
Length of Boat/Line diameter-
6 - 10m 12mm
11 - 15m 15mm
16 - 20m 18mm
+ 20m 26mm