Trojan T993921 Boat/Rv Trailer Weight Distribution Kit (To 160Kg Nose Weight)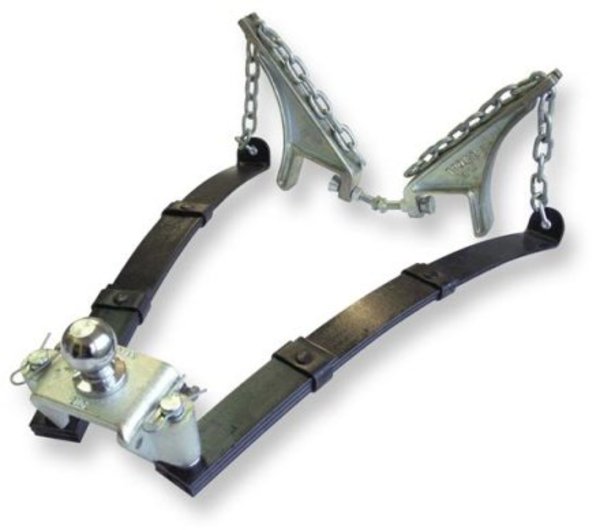 Keeps the front wheels of the vehicle firmly on the ground when towing!
Avoid the hazards of tail-sag
Any time you add extra weight to the back end of your car, which happens when towing a caravan or trailer, it forces the front end of your car up. This means that the front wheels loses much of that all important contact with the road. This creates a potentially dangerous situation as stability, braking efficiency and directional control can be seriously affected and this is one of the main causes of sway. Your headlights can lose contact with the raod and blind on-coming traffic.
The ideal solution
The TROJAN Load Leveller is a weight distribution hitch that can re-distribute the added draw-bar weight onto the towing vehicle's front and rear wheels, and in doing so restores full control of steering and braking. And also reduces dangerous swaying and driver fatigue while increasing passenger comfort.
Features:
Distributes extra weight evenly for level ride
Restores directional control and braking for safer towing
Reduces the chance of dangerous swaying
Gives greater passenger comfort and lessens driver fatigue
Quick and easy to install and remove
Suitable for use with Trojan override braking systems
Manufactured from durable high quality materials
NOTE : Not recommended for off road use.
NOTE : Kit does not include Towball. (sold seperately if required).