Ados 1:1 Mix 2 Pot Marine Epoxy Glue 2 Pot Epoxy Pack - 500Ml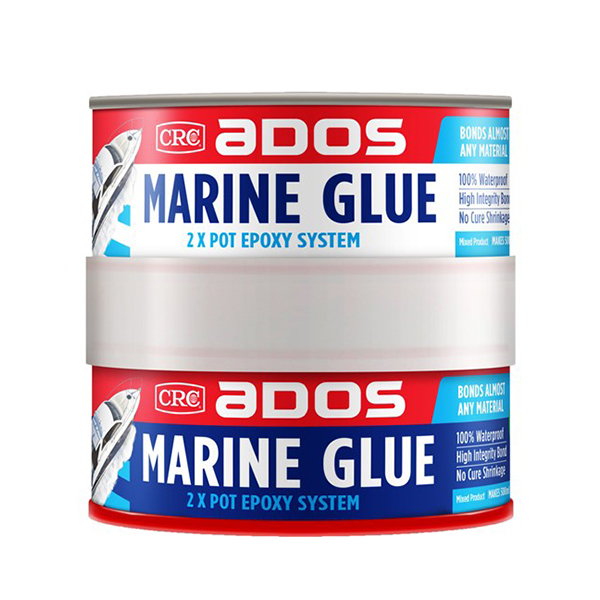 ADOS Marine Glue is a cross-linking Epoxy Polymer with exceptional cure and physical characteristics!
ADOS Marine Glue is ideal for general repair, bonds dissimilar material, has excellent water, acid and solvent resistance, and is suitable for over painting. Because of the gap filling qualities of ADOS Marine Glue, it will bridge and strengthen irregular joints. When cured it is suitable to drill, mill, tap, screw, sand, plane or saw.
Features:
Perfect glue for boat building and all marine repairs
100% Waterproof it is also ideal for exterior construction use
ADOS Marine Glue is super strong and impact resistant
Easy to Mix 1 to 1 ratio
No shrinkage on cure
Specifications:
Code: 4496
Size: 500ml Total (2-pot system)
Applications:
Gap filling, joinery, deck fitting, windows,shutters, cabinetry
Wet areas - galley & bathroom
Marine Rated Epoxy Based 1 to 1 mix Glue.
The perfect choice for all forms of construction or repairs (to boats and buildings)
Ideal for Laminating, Joinery, Deck fittings