Simrad Nac-3 Autopilot Core Pack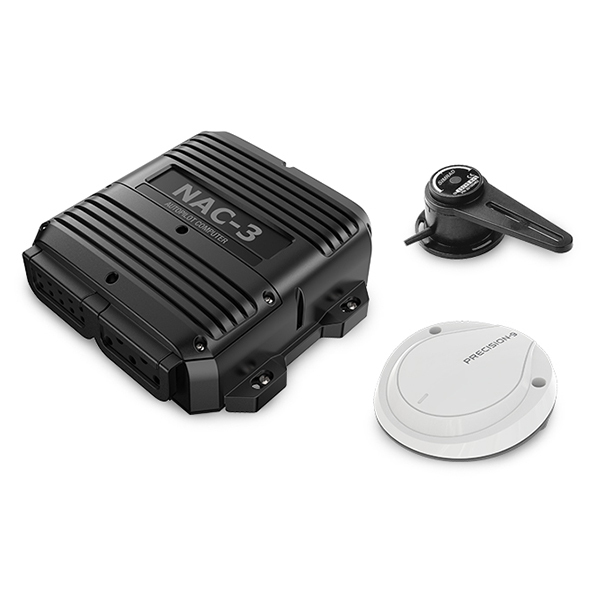 NAC-3 Core Pack autopilot system!
This pack includes all of the core components you need to upgrade your boat with a Simrad Continuum autopilot system – just add a hydraulic pump or mechanical drive unit to suit your steering system, and choose a dedicated autopilot controller or Simrad multifunction display. Designed for rudder-steered vessels greater than 10 metres (35 feet) in length, this pack includes the high-current NAC-3 autopilot computer, RF25N rudder feedback unit, Precision-9 solid-state compass, plus all necessary NMEA 2000® cables and connectors.
Features:
Core components for a Simrad Continuum autopilot system – just add a drive unit and controller
Ideal for boats above 10 metres (35 feet) in length
Includes the high-current NAC-3 autopilot computer
Compatible with high-current drive pumps, mechanical drives, hydraulic linear drives, and solenoid valves
Control with the Simrad AP44 Autopilot Controller, IS42 display and OP12 keypad, or a networked multifunction display
Includes the RF25N rudder feedback unit
Includes the Precision-9 solid-state compass for accurate heading data that's automatically fine-tuned as you travel
Includes all required NMEA 2000® network connectors and cables
Easy setup with automatic tuning and compass calibration
NMEA 0183® input