Maxwell Magnus 4242 Offshore Hatch 474X474mm - (Who41) - Silver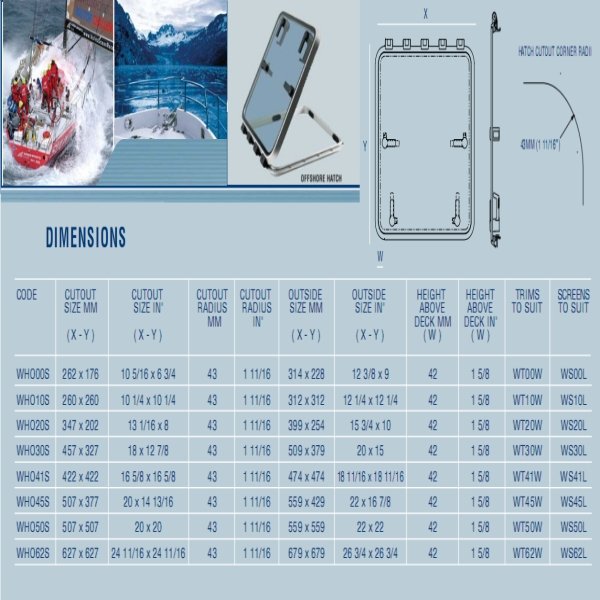 Maxwell Offshore Hatches are CE Approved and built to withstand the world's toughest oceans.
A special hatch sealing compound, combined with heavy duty aluminium frames and a unique method of affixing the smoke-grey 10mm (3/8 inch) thick and UV stabilised acrylic lid, ensures hatches that won't leak, even in the roughest conditions.

Heavy-duty friction hinges hold the hatch open from 0-200 degrees for maximum accessibility.

A 20mm (7/8 inch)deep internal flange allows for quick, professional installation.

Closing handles are fitted with a simple, effective security locking system on the inside to lock the hatch closed or secure it in a ventilation position.

DIMENSIONS:
Model: WHO41 (4242)
Cutout size (mm): 421 x 421
Cutout radius (mm): 43
Outside size (mm): 474 x 474

Height above deck (mm): 42