Salt Attack Engine Flush Bag / Live Bait Bag - Small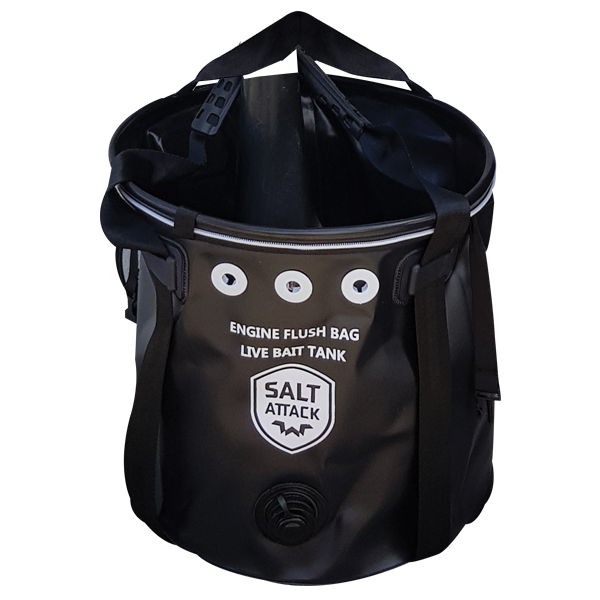 Salt-Attack Flush Bags and Live Bait Tank Small 350mm x 350mm suitable for outboards up to 15hp and also doubles as a great Live bait bag onboard!
Features.
35 litre.
Collapsible Design - They Fold Up Small And Store Anywhere.
Can Be Used As A Live Bait Tank
Long Lasting Heavy Duty Material.
Solvent Safe.
Easy Cleaning.
Complete With Hose Fittings.
Self Supporting.
COLOUR MAY VARY