Trojan Tpt1298 Trailer Disc Brake Caliper Set Mk5 S/Steel (Pair)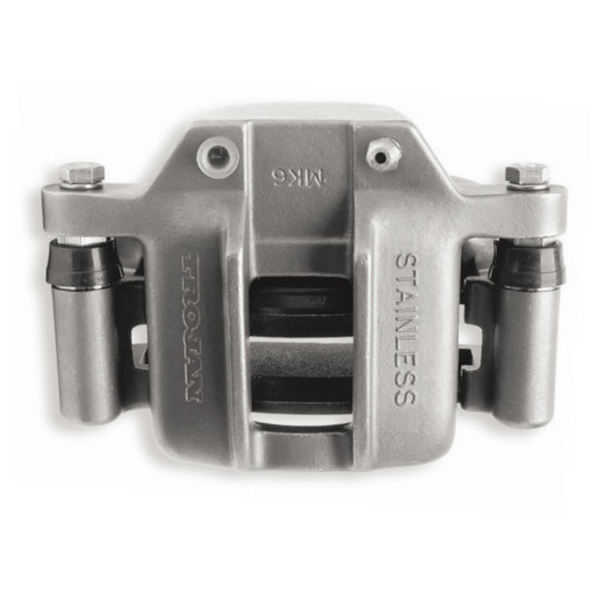 These braked caliper kits are designed to fit Trojan's Duratorque and beam axles but should also fit most NZ manufactured trailer axles. The Hubs have a 1500KG GVM (Gross Vehicle Mass) load rating which is based on a single axle and a pair of hubs. Trojan's range of hubs come in a wide variety of wheel stud patterns to suit the most common wheel sizes. The most common stud pattern 5 Stud with a PCD measurement 4 1/2 inch and fits Trojan's most commonly stocked rims and tyres.
These are cast in high grade Stainless Steel and offer total protection against corrosion. Ideally suited for fitment to boat trailers. These calipers are also fitted with Phenolic pistons and other fittings are either brass or stainless steel. The brake pads supplied with these calipers have a stainless steel backing plate, which prevents brake lining separation from corrosion. Other specifications are the same as the above cast iron version.
They can be fitted to cast iron or stainless steel hubs/rotors.
Specifications:
Anchor Plate - Suits 225mm & 260mm dia Rotors used with 1500kg Hubs and 275mm Rotors with 2000kg Hubs.
Trojan components have been fitted by leading trailer manufacturers in Australia and New Zealand for over 50 years and still continue to be used by them today.