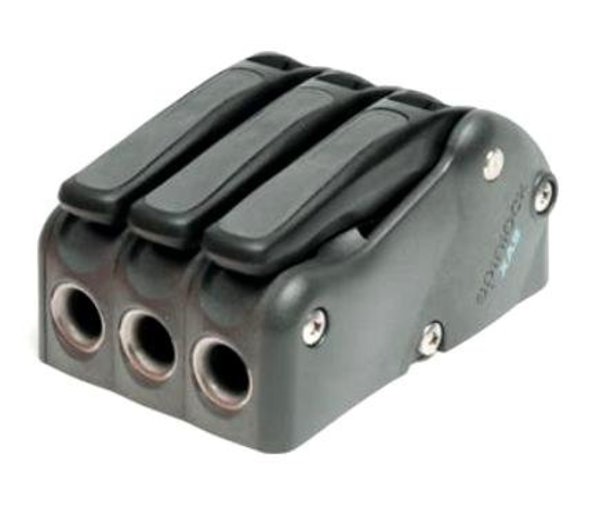 Multi role triple clutch for lines 6-12mm (1/4-1/2").

Perfect for today's cruising yachts up to 35' and racers up to 27'.
Why a good line size range is important : Lines will often be switched or replaced, or smaller stronger lines will be fitted. So, a bank of clutches should never be limited to a fixed diameter and type of line; having a wider range ensures your clutch is going to cope with your actual line, used or new.
FEATURES & BENEFITS:
easy release
toughened impact resistance
side-grip access soft feel
optional colour inserts give positive identification.
modular build : easiest to upgrade & maintain
the new option to optimise
improves release
line-friendly
increases performance
widest rope range
same hole spacings as XA
extra clutching and holding power on small diameter lines
Any single XAS is easily installed on its side with fairing kit XAS-SMNT
withstands the hardest working conditions
alloy centreplates share high loads on multiple units