Dometic Gy11: 12V Shower Ventilator Extractor Fan (Vent)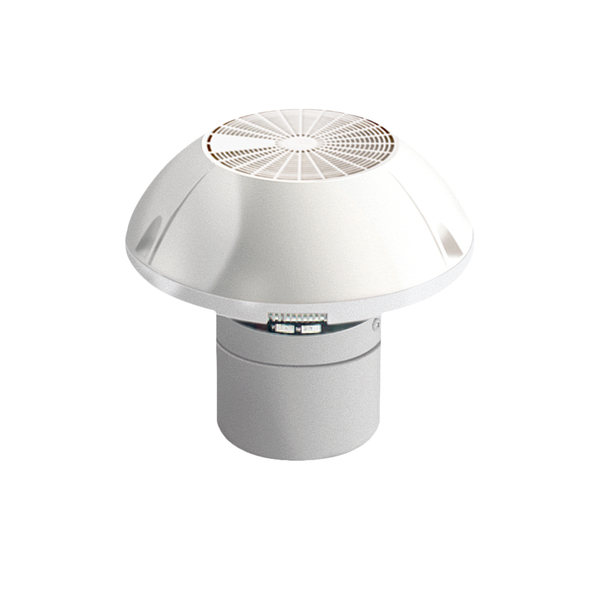 This powerful motorised roof ventilator, with two-speed fan, provides ventilation even when its motor is switched off!
Made of weather-resistant plastic material, Dometic's cooker hood roof domes are robust and durable. Two ventilation systems are available – with or without a motor. GY 11 is an electric model operating with a 2-motorised speed fan for especially powerful ventilation. GY 20 uses the differential pressure principle for efficient and noiseless operation without moving parts and with no power supply required.
With a powerful two-speed fan the Dometic GY 11 roof ventilator packs a punch when it comes to removing unwanted odours and fumes from caravans or motorhomes. Easy to install and with a robust exterior plastic dome. This ventilator efficiently extracts air when switched on but even provides some ventilation when the motor is switched off.
Features:
Powerful motorised roof ventilator
Adjustable two-speed fan
Robust waterproof roof dome
Specifications:
Model: GY11
Scope of delivery: Powerful ventilation even when the engine is turned off (3 to 12 m³/h at wind speed of 1 to 4 m/s)
Product Description: Roof ventilator with motor
Dimensions: 64mm D x 200mm W
Net Weight: 0.60 kg
Ventilation Dome Diameter: 105mm
Input voltage (DC): 12 V
Certificates: CE