Scepter 45 Litre (Tall) Outboard Fuel Tank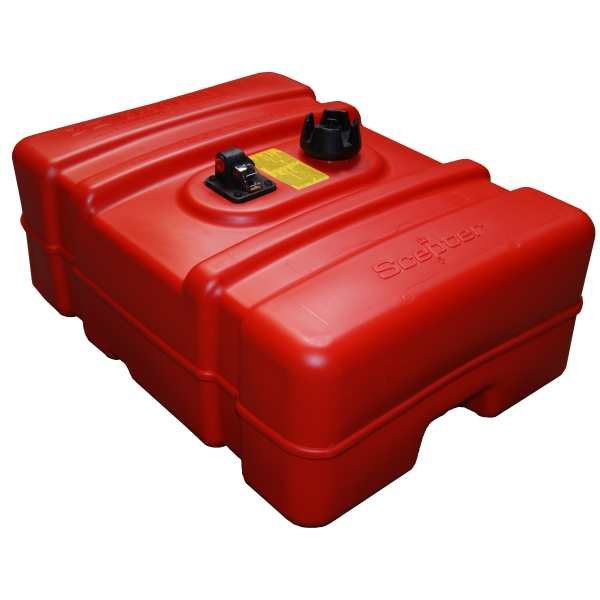 INBUILT, NOT PORTABLE- with guage.
Scepter 45 Litre Fuel Tank - Tall Version:
Top quality Canadian made.
Heavy duty for durability and puncture resistance.
Made to strict strength, durability, & quality standards.
Meets E10 blended ethanol fuel requirements. Also suitable for diesel engines not requiring a fuel return connection.
45 litres (10 Imperial gal/12 US gal) capacity.
570 long x 360 wide x 350 high includes cap or 310 high excluding cap & pick up.
Scepter Hallmarks - Performance - Reliability - Strength - giving you a safer boating experience.