Grand Pacific Premium White Ribbed Fender 12X40cm -4-5M Boats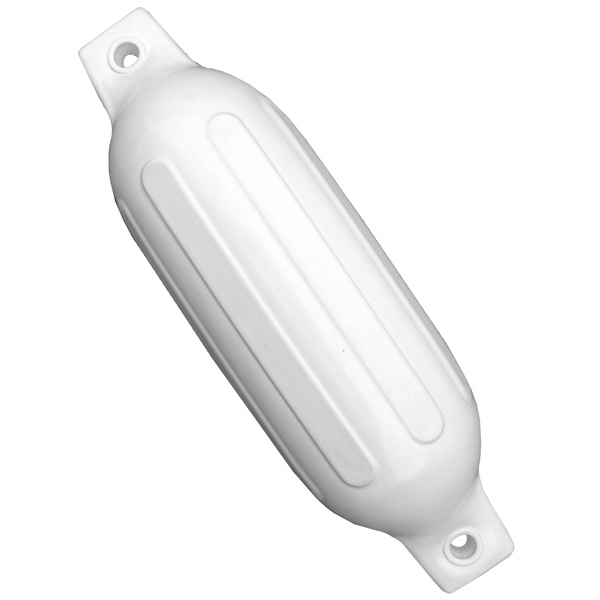 Perfect for 4-5m boats.
Compact, easily movable and unobtrusive, perfect for trailer boats. Very easily installed & quickly removed,
they take up little storage space, won't roll around the boat!
Convenient protection for your boat from other boats & docks.
The Grand Pacific boat fender attaches quickly to bow rails, hand rails and cleats.
They can be attached sideways or longways thanks to matching holes at each end . Just use rope to tie
them on via the pre-made holes. (Rope not included).
Colour: Navy / Grey, material EVA Foam.
One eyelet at each end, diameter of each is 12.5mm.
Diameter: 12cm
Length: 40cm (overall)
Nitrogen filled to maintain pressure 3 times longer