Ocean X Closed Oar Rowlock Galvanised Single (Each)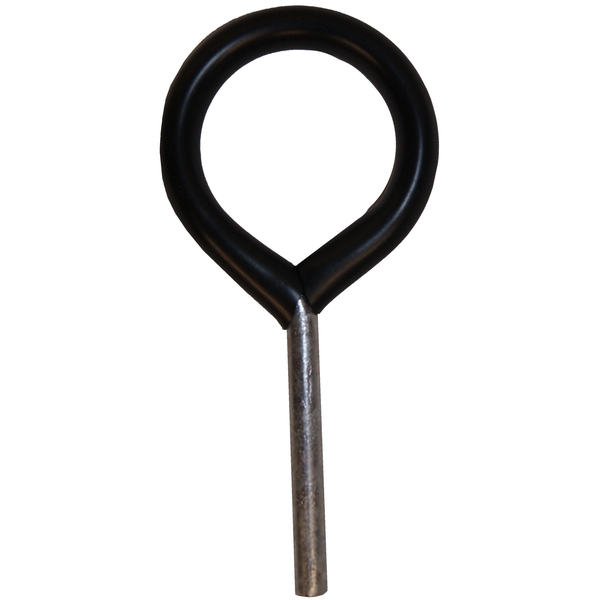 Rowlocks to suit all standard oars & sizes, particularly Gull wooden oars.
Specifications:
Overall length 175mm
83mm across the ring at widest point
57mm across inside of ring
Pin is 10mm think
Has a plastic shroud around the ring to help pritect the oar from marks / damage
A rowlock sleeve is required (sold seperately on the SmartWeb so the oar does not slip through the ring. The ring fits to the rowlock plat on the dinghy to hold them in place for rowing).