Boaties Original Boaties Fry Pan Non-Stick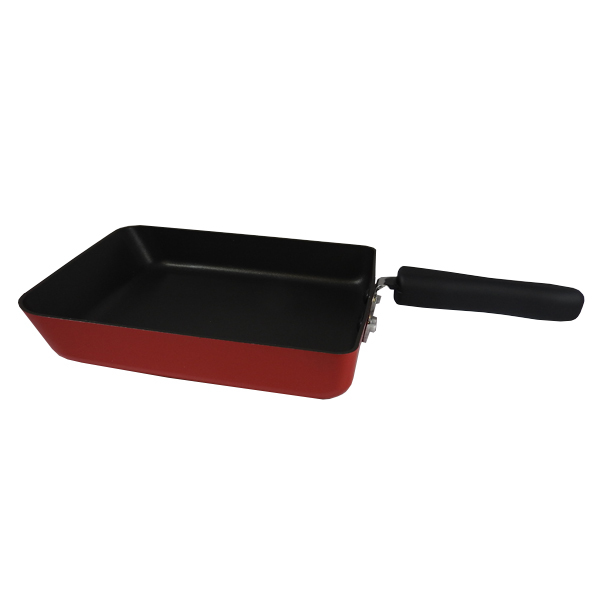 Especially designed for marine stoves & bbqs!
Why is the Boaties Frypan so special?
Pan Measurements 250 x 200mm
the same approximate cooking surface as a 255mm round frypan
Heavy 4mm pan thickness
provides an even heat transfer and keeps the temperature stable
High Quality non-stick surface
ensures a longer pan life
Compact Ovenproof Handle
easy to grip and high enough to clear a fiddle rail
Silicon Handles so the whole pan can go in the oven
Great for RV;s and camping also!

Cooking with the Boaties Fry Pan
When designing the pan, we were strictly thinking of the practical shape in terms of limited space and recreational stove shapes. We did not realise the advantages of cooking in a rectangular shape until we tried them.
Most food cooked in a frying pan is not round and fits better in this shape. Pouring liquids like hot fat is safer as a corner can be used as a spout.


Fish
Fillets are long and fit side by side using the pan more easily.
Omelette
Nice rectangular shape which allowes the filling to be sealed in like an envelope. The vertical sides of the pan give the omelette a nice thick edge.
Eggs
The sloping front end allows food to be slid out easily. By slightly holding the handle up the spread of the white of the egg can be controlled. If two eggs are cooked these can be divided giving square eggs that fit a peice of toast.
Pancakes
So easy to spread the batter. Hold the pan handle up and pour the batter across inside the pan by the handle and it runs down the pan like a curtain. The excess can be tipped around the edges.
Tossing is simple as the pancake is symmetrical. Just shake the pancake up the sloping end and toss. The rectangular shape of pancakes makes them easier to roll up with fillings.
Sausages
Just roll up and down and easily exit over the end.
Even hamburgers fit better in a rectangular shape. Chops and bacon easy to cook.