Inter Epiglue Epoxy 2 Part Glue Kits
Epiglass Epiglue is a high performance marine and general performance epoxy resin adhesive. Its thixotropic nature enables it to be used for both close contact and gap filling joints. It offers a virtually colourless glue line once cured.
PRODUCT DESCRIPTION:
For use above and below waterline
A thixotropic high performance two pack modified epoxy polyamide adhesive.
Thixotropic giving no sag
Virtually colourless glue line
Hard tough cured glue line
May be used for gap filling and close contact type joints
Smooth and easy to mix
Sizes:: 35 gram tube,175 gram, 385 gram, 770 gram pop tops, 3.15 kg kits
PRODUCT INFORMATION:
Colour- Amber Cured film is light amber.
Specific Gravity- 1.1
Volume Solids- 100%
Mix Ratio 2:1 by volume (as supplied)
Application: Number of Coats: 1
Method of application: Trowel / Knife
Supplied with hardner.
DRYING TIME: Hard Dry [ISO]
10ºC: 14days
15ºC: 7days
23ºC: 7days
35ºC: 5days
APPLICATION AND USE:
Preparation All substrates must be clean, dry and free from contaminants.
Hints:
Mixing- Mix the two components thoroughly to an even colour. Note that pop tops have a shortened pot life at higher temperatures compared to the standard hardener.
Thinning- Do not thin.
Cleaner- YTA061 International Epoxy Thinners #7. Clean before product has started to gel. Once cured, the product is very difficult to remove.
Ventilation and Humidity Control- Ensure adequate ventilation during use.
Other- Note the different curing and application temperature ranges for the two grades of hardener available. Clamping times suggested are a guide only. Joints under high stress should be left for longer periods.
Some Important Points:
Avoid high clamping pressures as starved glue joints may result. Do not use below 5°C. Product temperature should be minimum 5°C and maximum 25°C. Ambient temperature should be minimum 5°C/40°F and maximum 35°C/95°F. Substrate temperature should be minimum 5°C and maximum 30°C.
Compatibility/Substrates- Not suitable for use with some pretreated timbers.
Number of Coats 1- Apply glue to both faces being joined.
Coverage (Theoretical) - 2.00 (m²/lt) For a 0.5 mm glue line.
Recommended- DFT
Application Methods- Trowel, Knife / Spatula
Smart VIP Price Promise
Our prices are very Smart at Smart Marine! Our Smart VIP Membership and committment to great deals makes sure of that, but if you find a lower price, tell us- we will match it!*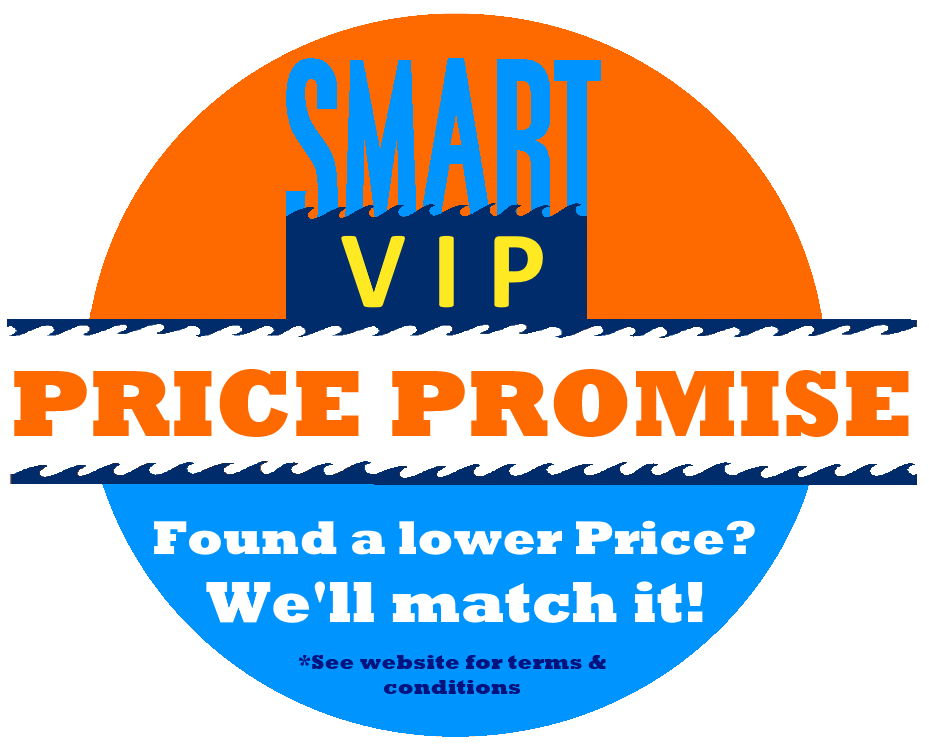 Price Promise Terms & Conditions
Excludes limited time specials, clearances, non-stocked products, overseas websites, price comparison websites and eBay/TradeMe.
Applies to identical products, in stock in NZ with pricing valid at time of price match request, with evidence supplied.
Excluded Products: clearance, run-out, distress, damaged/soiled, parallel imported, non-stocks, trade quotes, commercial quantities, credit account holders, insurance claims, services, typos, overseas websites, price comparison websites, auction websites.
Free product, offers, sales and promotions cannot be redeemed with price matches.
The price match applies to the total cost to buy including shipping, taxes and fees.
Short term finance may not be available with some price matched purchases. Please enquire.