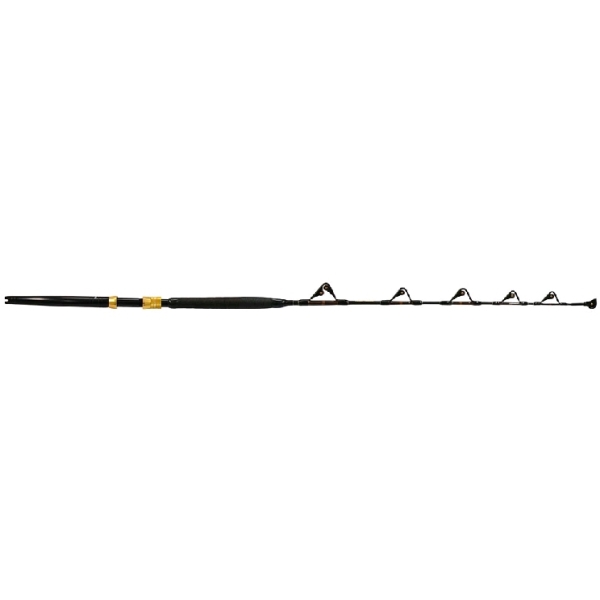 Kilwell EG Game stand up game rods are designed and built for New Zealand conditions.
These rods are made using a blend of durable E glass infused with graphite under high pressure - the results speak for themselves, with proven performance.
There are two models in the series, the standard model rod features heavy duty gold insert hard guides, roller tip and graphite durabutt.
The Deluxe option has a full set of wind-on roller guides, a removable alloy butt and leather bound grip.
Kilwell Lifetime Warranty. See the Smart Crew for details and terms.