Dixon Ss Marine Toaster For Boats / Camping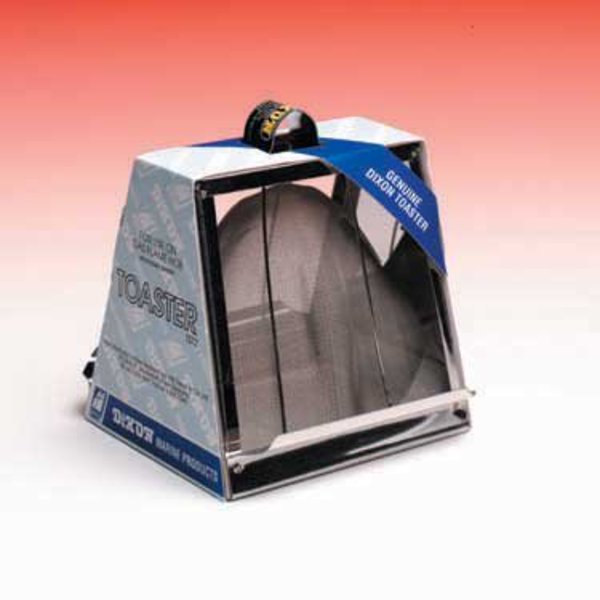 Makes real toast the way it should be.
Dixon Golden Brown Toaster:
World Famous - from Super Yachts to Backpackers. This robust unit is for use on a gas hob or burner and on camp stoves. Both the body and element are constructed of stainless steel making it ideal for the rigors of salt air and the outdoor life. For boating, camping, tramping, kayaking, caravaning etc. Special 'element' design entraps the flame causing it to glow to cook 'Golden Brown' toast every time.