Ocean X Cast Ss Chain Snubber (6-8Mm) W/ 12Mm X 3M Nylon Rope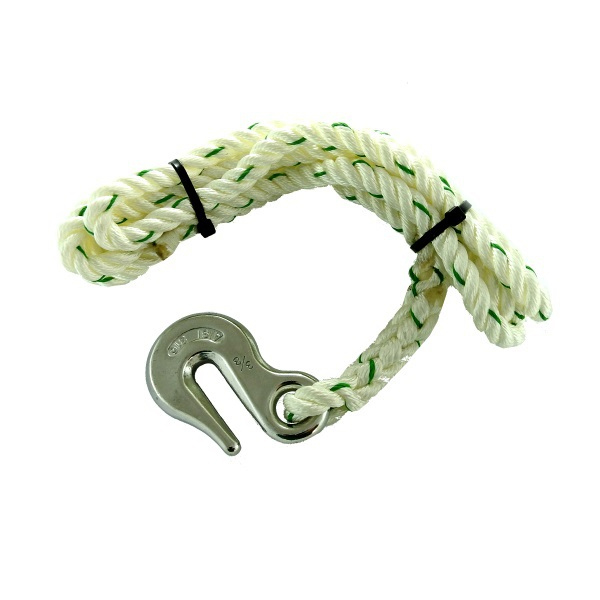 Cast 316 Grade Stainless Steel Chain Hook and designed to not bind in bow rollers as the hook type snubbers tend to. Pre-spliced both ends. For 6-8mm chain.
The Chain Snubber takes the strain of the chain rode, thus offloading the gypsy on the windlass and reduces the stress on the windlass deck joint and anchor winch.
Also eliminates chain `yaw` at might for a good nights sleep.
Stainless steel chain hook with rope spliced on.
Convenient pre-made snubber set
Once anchored, secure the hook across the chain below the bow, secure the rope around a bollard, let out more chain until the load has been transferred from the chain to the rope
The rope will now take the load and stretch, this will reduce harmful shock to cleats, windlass, anchor chain and chocks, creating a comfortable and quiet environment while at anchor.
Reducing the shock load on your anchor will help it stay set in rough conditions
Rope: 12mm nylon
Breaking Load: 2480kgs