Dometic Stove (Hob) 3 Burner Gas & Seperate Grill Plus 1 Burner 230V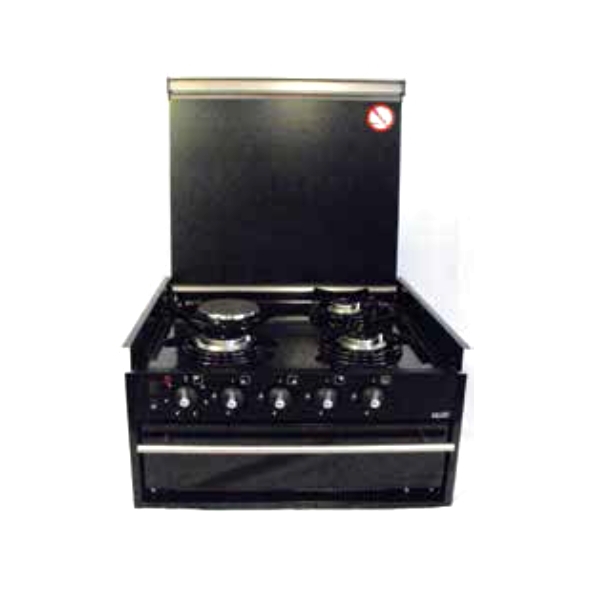 3+1 gas / electric combo hob with seperate grill.
For your on-board cooking centre: the Dometic all-round unit for cooking, frying, baking and grilling with enamelled burner caps, detachable enamelled pot grids and integrated glass lid.
Separate grill compartment
Electronic 12-volt ignition with safety ignition system
Easy to use and install
Gas consumption 20.8 MJ/hr - total all burners
Number of burners 3 x gas, 1 x electric, 1 x grill
Colour of case: Black hob with silver handle & knobs
Quality Features:
Black enamel cook top 3 gas burners with one 800 watt electric element. Glass lid and glass doors for the grill box. Black enamel pan support, silver control face and handle. Burners are aluminium and brass with black enamel tops. The glass lid has a safety feature that turns the burners and electric element off as the lid is closed. The grill box comes complete with grill tray and wire rack.
Technical Data:
Height (mm) 244
Width (mm) 484
Depth (mm) 514
Weight 12.2 kg
**Shipping applies due to fragile glass freight required.