Kong Ss Anchor Swivel 8-12Mm Chain (2000Kg)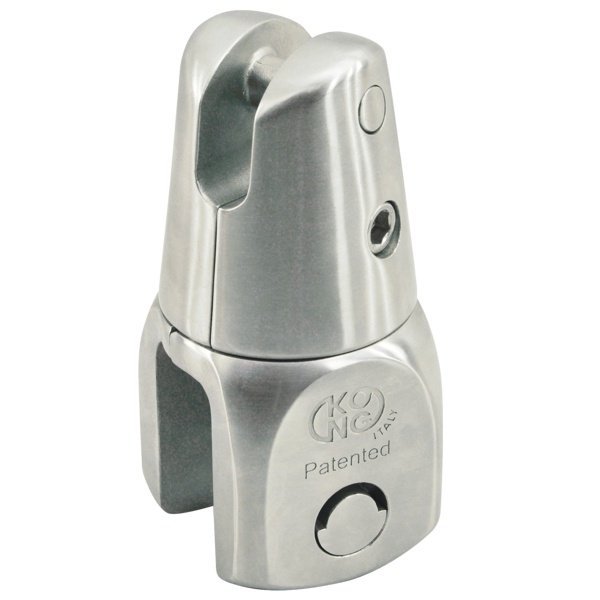 Heavy duty anchor swivel, breaking load of 2000kg.
This swivel gives perfect sliding of anchor through the ferrule with no difficulties or risk of damaging the ferrule.

Gives prompt self-allignment of anchor while coming on board.

Allows anchor to be held on seabed without any twisting of chain.
Low maintenance: Periodically grease the swivel and block the screw.

Specifications:
Takes chain: 8->12mm
Overall length: 117mm
Cross Section diameter: 36mm
Weight: 550g
Breaking load: 2000kg
Anchor attachment width: 22mm
Anchor attachment bar diameter: 13mm