Shimano Bottom Ship 2 Inchiku Jig Fishing Lure - Red Gold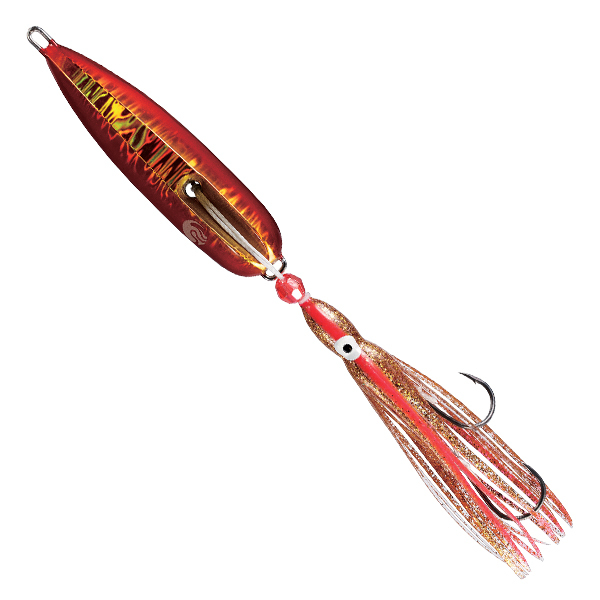 Specialist jig designed to target big bottom fish.
Dedicated to the fish that feed on the bottom at shipwrecks etc, the Bottomship is a specialist jig designed to target big bottom fish. The Bottomship design is practically snag free and the centre positioned assist leader will never tangle with your mainline. This jig has proven itself on countless groupers, snappers and bottom dwellers. With it bouncing over the bottom, the jig sounds just like a dinner bell to all the hungry bottom dwellers.
A jig with a unique shape, the Bottomship has incredible side to side action. The jig is effective on fast and slow retrieve. The squid follows the jig to trigger strikes.
Rigging: Detach the steel ring, push the loop through the middle of the hole of the jig from the side with the large opening to the smaller round opening at the back. Attach the steel ring again.