Eberspacher Airtronic D4 Diesel Marine Cabin Heater 4Kw - 12V
Perfect for heating and keeping your boat dry!
The Airtronic D4 is a more powerful version of the D2 for larger scale heating enviroments whilst only being slightly larger offers optimised fuel efficiency, a range of operation modes and unsurpassed safety standards.
*Ducting kit included*
*Standard controller included*
Features:
Factory assembled components for easy "Plug in Play" installation
Full range of ducting accessories including windscreen demisters
Electronic speed control with gentle adjustment
Fully electronic microprocessor control with continuous monitoring
Fan function possible for air circulation
Diagnostic system for easy fault finding by our service dealers
Low power and fuel consumption
Includes standard controller (801 series) that can do the following:
Ambient and set point temperatures
Built in room sensor
System diagnostics
Specifications:
Voltage: 12V
Heat Settings: Power, High, Medium, Low
Heat Flow: Power: 4000W High: 3000W Medium: 2000W Low: 1000W
Air Throughput M3/h: Power: 150 High: 130 Medium: 95 Low: 55
Electrical Power: Power: 40W High: 24W Medium: 13W Low: 7W
Consumption: Power: 3.33 Amps High: 2.0 Amps Medium: 1.08 Amps Low: 0.58 Amps
Fuel Consumption: Power: 0.51 l/h High: 0.38 l/h Medium: 0.25 l/h Low: 0.13 l/h
Dimensions (LxWxH): 371x150x140
Weight: 4.5 kg
How an Eberspächer air heater works:
The heater is supplied with fuel directly from the boat's tank. The fan of the heater draw fresh air in and blows the heated air into the cabin. In summer the fan can be used for fresh air supply only without heating. They draw in cool room or outside air, heat this up and then deliver it to the interior of the vehicle.
Air heaters are an excellent solution for commercial vehicles of every type. They can be installed just as well in the cab as in the luggage compartment or under the floor.

Scientists have found that one feels best at an ambient temperature of 22°C and a relative humidity of 60%. In addition to this comfort range according to DIN 1946, a minimum fresh air rate of 20 m3 (non-smokers) or 20 m3 (smokers) per person and hour is required. Optimum wellbeing on board is guaranteed with Eberspächer air heaters. Our sophisticated heaters delivery exactly the right amount of heat. And solutions such as the D5L C bring it to an impressive 233 m3 of air per hour.
Includes:
Non-closable inlet air grill for 80mm ducting x 1
D4 Plus Airtronic heater complete (12vdc) x 1
Heater duct hood for 75mm for 80 mm ducting x 1
Non-closable outlet air grill for 80mm ducting x 1
Ducting 80mm x 7
Fuel standpipe – fuel pick-up –600mm long x 1
Marine fuel kit x 2
Fuel Line 4mm O/D Copper x 4
Fuel line connector – 3.5 x 3mm 50mm x 8
Hose clip – 9mm x 1
D4 Mounting plate, stainless steel x 4
Hose clips for 80mm ducting x 1
76mm "Y" connector for 80mm ducting x 1
Combustion air silencer x 1
Closable and rotatable outlet for 80mm ducting x 2
801 Series controller with temp sensor and 6m loom x 1
Built in diagnostic function x 1
Fuel dosing pump x 1
Fuel dosing pump holder-rubber x 1
Bracket – Angle for Fuel Meter Pump x 1
Combustion air silencer x 1
Duct hose clip-20-32mm for combustion air tube x 1
Combustion air silencer mounting bracket x 1
Duct clip for 80mm ducting x 4
2m Marine exhaust with lagging and outer cover x 1
Wiring loom complete with fuses x 1
Exhaust pipe mounting "P" clips x 2
Fuel dosing pump loom 6m x 1
Exhaust through hull fitting with mounting gear x 1
Exhaust pipe clamps x 2
Cable ties for general installation x 10
Smart VIP Price Promise
Our prices are very Smart at Smart Marine! Our Smart VIP Membership and committment to great deals makes sure of that, but if you find a lower price, tell us- we will match it!*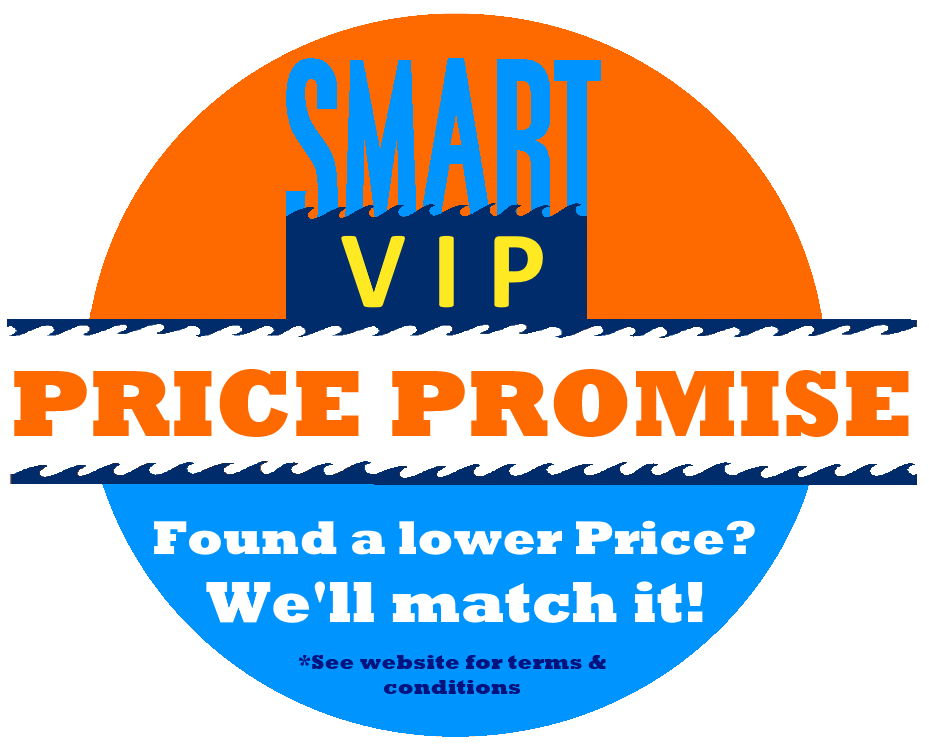 Price Promise Terms & Conditions
Excludes limited time specials, clearances, non-stocked products, overseas websites, price comparison websites and eBay/TradeMe.
Applies to identical products, in stock in NZ with pricing valid at time of price match request, with evidence supplied.
Excluded Products: clearance, run-out, distress, damaged/soiled, parallel imported, non-stocks, trade quotes, commercial quantities, credit account holders, insurance claims, services, typos, overseas websites, price comparison websites, auction websites.
Free product, offers, sales and promotions cannot be redeemed with price matches.
The price match applies to the total cost to buy including shipping, taxes and fees.
Short term finance may not be available with some price matched purchases. Please enquire.
Write Review
Airtronic D4 Diesel Marine Cabin Heater 4Kw - 12V Reviews
There are not yet any reviews on this product.