Awlcraft Ablative Antifouling Paint- 4 Litre (Blue)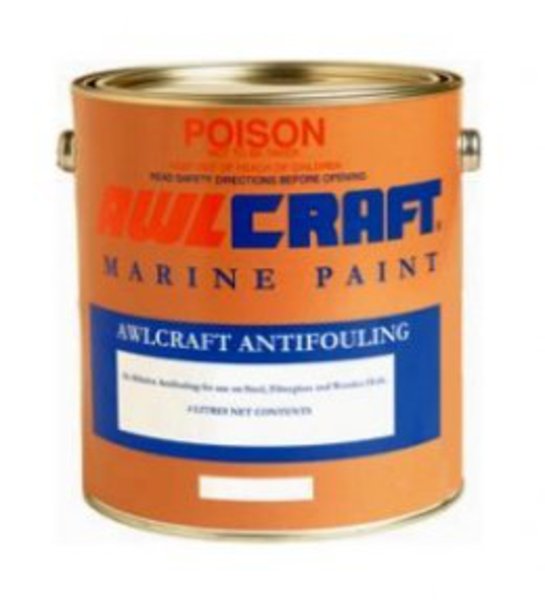 An abalative antifouling that wears away over time.
**SHIPPING PRICE IS FOR NORTH ISLAND SHIPPING ONLY, INCLUDING AUCKLAND** Auckland we recommend collection if possible.
SOUTH ISLAND SHIPPING: Please contact the Smart Crew for a shipping quote to your address.
SORRY, THIS ITEM CANNOT BE ORDERED ONLINE TO THE SOUTH ISLAND. The shipping price is for North Island delivery only.
Easy application, and make life easier the next time around! This is a high strength ablative cuprous oxide based antifouling. It is suitable for all substrates except aluminium. Not suitable for high speed boats.
Recommended Uses: For application to hull below the waterline after suitable priming to help prevent marine growth. It is not suitable for high speed type craft that are used frequently or for use on stern drive units and/or props and shafts.
Finish: Light Sheen
Volume Solids: 48%
Typical Thickness
Wet: 166 microns
Dry: 80 microns
Coverage
Theoretical: 6.0 Sqm/l
Practical: 5.4 Sqm/l brush, 4.8 Sqm/l spray
Drying Times
Dry to Recoat
Minimum: 6 hours at 23°C
Maximum: Indefinite
Dry to Launch
Minimum: 6 hours at 23°C
Maximum: 2 months at 23°C
Application: Brush, roller or spray. Apply 2 coats per season on the hull and 3 on the leading and trailing edges, waterline, rudder keel and skeg.
Mixing & Thinning: Stir well before use. Product should not be thinned but on hot days up to 5% of International Antifouling Thinner #3 may be added to aid application.
**Please see the Smart Crew for a shipping quote to your area as dangerous goods shipping applies.