Lewmar Stainless Steel Oval Opening Portlight- Size 8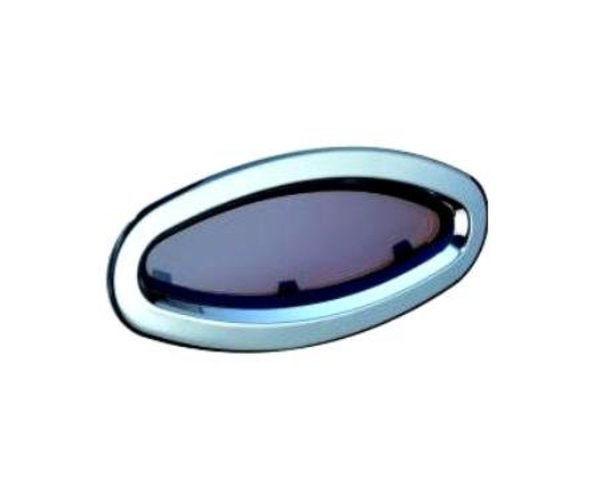 Designed for easy installation.
Easily fitted by clamping the cabin sides between inner and outer frame with screws provided that are fastened into the outer frame.
Smart high polish stainless
Smoked gray acrylic lens, stainless steel frame
The hinges hold the hatch open in position on their own
Mounting Instructions:
Portlights and fixed lights should be fitted to a flat surface with maximum tolerance of +/- 1mm. Portlights and fixed lights come complete with fastenings. Portlight opening is restricted on very thick hulls. Opening angle at 21mm hull thickness is 165º.
Comes with trim ring, fasteners, template and instructions.
Weight: 1.9kg