Coastmate Junior Kids Buoyancy Vest Child Medium 22-40Kg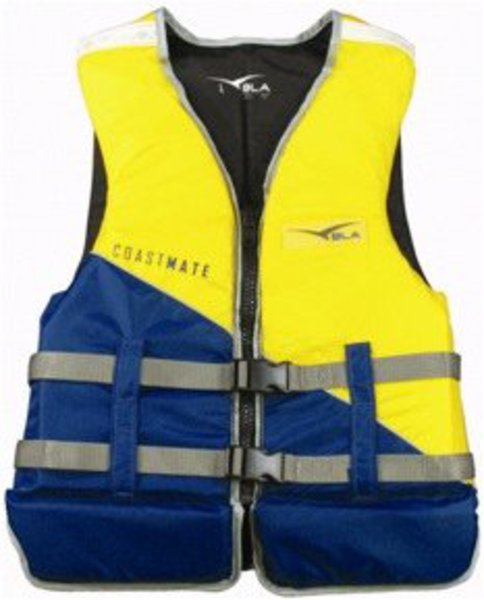 General purpose buoyancy vest, perfect for water sports.
Suitable for all recreational water activities including sailing, canoeing, kayaking and towables. General purpose buoyancy vest approved to AS1499. Adult sizes relate to men's T-Shirt sizes for reference, but these are all unisex.

Features layered foam, front zip closure, lap flap for comfort on
adult sizes, two 25mm wide webbing straps and gusseted side panels for a flexible and secure fit.
Coastmate Level 50 Life Jacket Child Small 15-25kgs
Coastmate Level 50 Life Jacket Child Junior 25-40kgs
Coastmate Level 50 Life Jacket Adult Small-Medium 40-60kgs
Coastmate Level 50 Life Jacket Adult Large 60kgs and over
Coastmate Level 50 Life Jacket Adult XL 60kgs and over
Coastmate Level 50 Life Jacket Adult XXL 60kgs and over