Thetford Nelson Ss 2 Burner Oven With Grill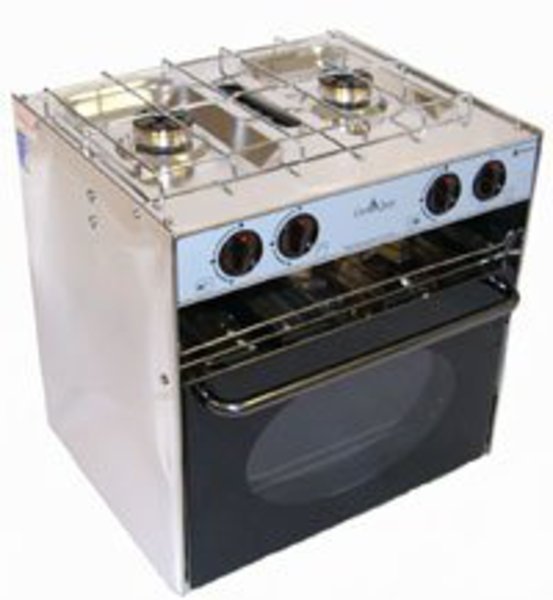 Can be fixed with either Gimbals or as a free standing unit.
Two Burner Grill and Oven. Previous called Spinflo Nelson 1500.
A high quality, fully stainless steel cooker specifically designed for marine use with stainless steel hob, front facia, side panels and oven interior. Toughened glass oven door, securely mounted pan supports to reduce vibration.
Flame failure on all burners. Includes baking tray, enamelled grill pan and adjustable oven shelf.
• Height from base to gimbal point: 470mm
• Width of cooker: 450mm
• Width with gimbals: 484mm
• O/A depth: 420mm
• Gimballing arc: 510mm.
Gimbals, searails and pot holders all sold seperately. See separate listings for these price.

Dimensions-overall:
Height 525mm
Width 450mm
Depth 420mm
SMART MEASURED PACKAGING FOR SHIPPING: 22kg actual weight, 54.5 x 54.5 x 50cm