Weber Bbqs- Accessories

Weber 8460 Barbecue Bbq Stationary Cart W / Wheels - Previous Q200/Q220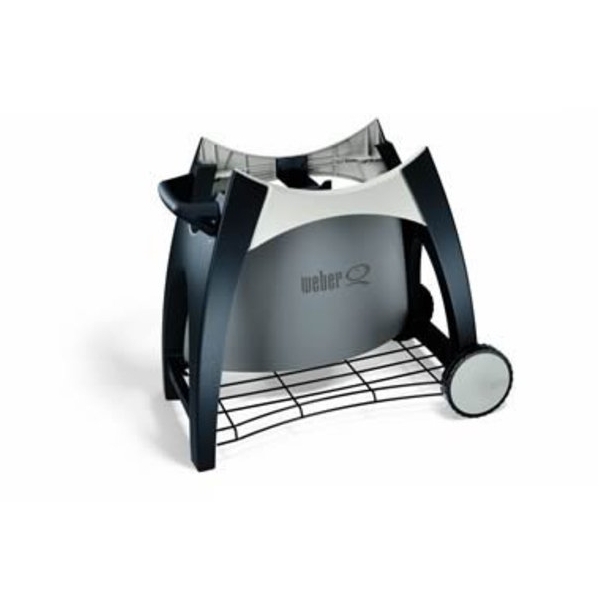 Please be aware this suits Q200/Q220series not the Q2000/Q2200.
A stylish permanent trolley for your Weber Q, make your barbecue the centre of attention on your patio!
Weber® Accessories:
You probably know that Weber® barbecues are not just barbecues. These days Webers can cook almost anything. And they need too. People still want to barbecue but they also want to sear, roast, bake, smoke and fry. To get the best results for each of these cooking methods Weber has created a complete range of accessories.
This sturdy and stable cart turns your Weber Q into a homebody.
Has wheels to help with menouvering its position but is not designed to fold down into a transport cart like the smaller model.
This super sturdy Weber Q Stationary Cart holds your Weber Q200 & 300 grill, tank and tools. Great for when you're grilling at home, this grill cart features a screen to keep your LPG tank and hose neatly out of site, but still allows easy access for tank changes. Just lock your Weber Grill into place when you're grilling at home, or release it to take with you on the road. A wire bottom shelf holds you tank, tools and other accessories.
Weber Product Code: 8460
** DOES NOT COME ASSEMBLED.