Plastimo Offshore 105 Flush Mount Compass - (105Mm Card) -Survey Approved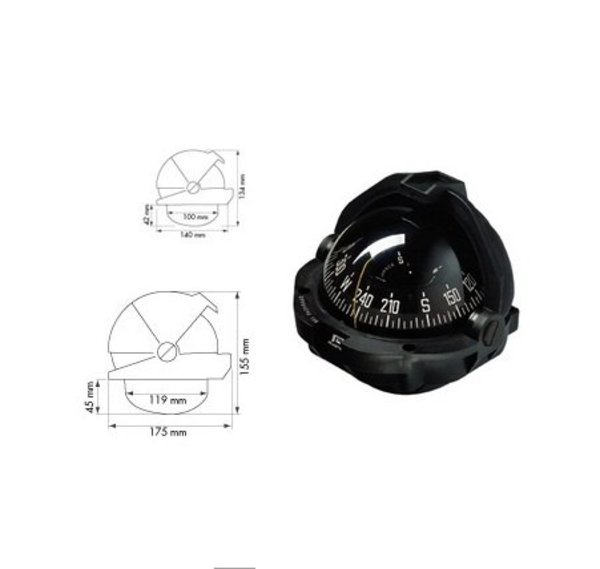 Designed for powerboats, direct read card.
Survey approved up to 24 metres.
* Magnetic shell mounted on shock absorbers
* Sunshade and built in lighting

Compass card Graduated every 5°, apparent Ø 91 mm.
Heading numerals every 30°.
Hood/sunshade Unique articulated protective hood : built-in
sliding cover, composed of 3 telescopic parts.
Mounting Comes as standard in a flushmount version ;
Can be bracket-mounted with the addition
of optional bracket.
Resistance to vibrations and hull pounding Magnetic cell mounted
on shock absorbers.
Lubber line: 1 lubber line.
Compensation Supplied as standard.
Lighting • On flat card : 2 bulbs, 12 Vdc*.
• On conical card : 1 bulb, 12 Vdc.