Gull Premium Varnished Wooden Oar 2.25M (7Ft 6") -Made In Nz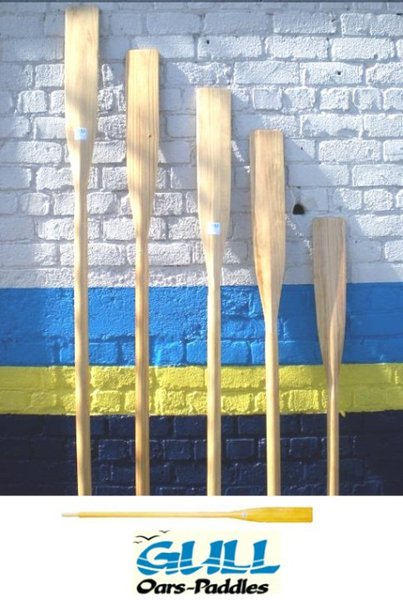 Made in New Zealand!
* 44mm thick shaft.
* THE GULL "SELECT" OAR - A beautifully finished, laminated oar made from Tasman Fir*, finely sanded and grain sealed before varnishing. Robust and strong but light and durable. Every oar is a perfect specimen.
* Sold individually, (price is each).
* Available in various lengths, see other listings.