Inova Foam Rig Rapper Winding Trace Box Set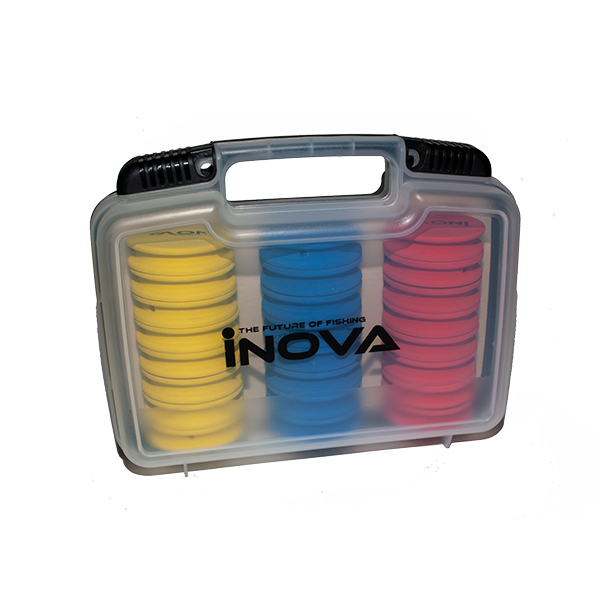 The INOVA Rig Rapper Box set includes a purpose made storage box and 24 foam rig winders / holders!
The INOVA Rig Rapper Box is made from a strong lightweight plastic and stores 24 INOVA foam Rig Rappers. Don't be tempted to throw away those traces, INOVA Rig Rappers are perfect for tidying up the fishing tackle box and keeping your rigs and / or traces at hand and ready for that fishing action.
Features:
Can be used for any fishing rigs both boat or beach for reducing tangles and keeping your tackle box neat and tidy.
Also available is the 10 pack of Rig Rappers
Specifications:
Code: 200082
Quantity: 24
Dimensions: 27cm x 21cm x 8cm
Material: Foam
*Container only*