Ocean X Pre-Washed Mutton/Cheese Cloth Roll (Stockinette) - 500Gm Roll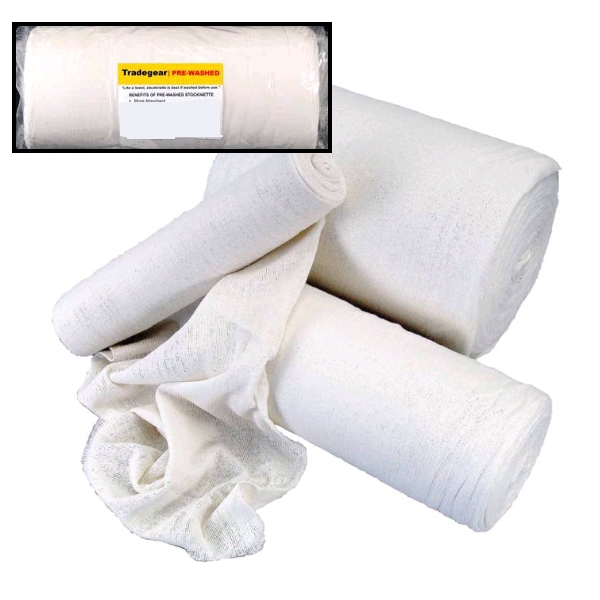 100% cotton, pre-washed and masde to strict knitting specifications.
Price is each 500g roll.
100 % Cotton:
A natural, renewable resource, knitted into a cloth that improves with washing and re-use, that ultimately is biodegradable.
Strict Knitting Specifications:
Tradegear controls the manufacturing process, ensuring consistency for every roll.
From the thread count, to the openness of the weave, our specifications, that were developed in conjunction with trades people, are closely adhered to.
Hot Washed:
-To remove waxes and increase absorbency.
PRE-WASHED in hot, soapy water, after knitting.
This removes the natural wax contained in cotton, as well the silicones used to aid the knitting process. The end result is a cleaner and more absorbent, wax free cloth.
PRE-WASHED
Like a towel, stockinette is better when washed before use.
BETTER VALUE
Easier clean up, more absorbent.
Better polish, less abrasive.
Better hygiene, cleaner.
More cloth, less fluff.
Softer.